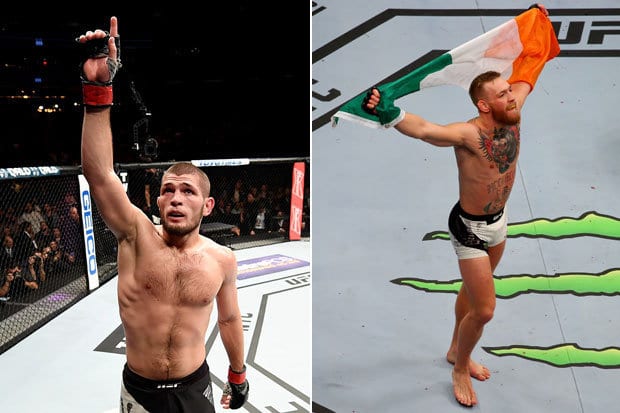 Conor McGregor has confirmed reports that he would be interested in facing Khabib Nurmagomedov following his mega-fight with Floyd Mayweather.
The Irishman spoke to media following the final media tour leg in London, where he was asked if a return to mixed martial arts was likely after his August 26 bout against the boxer.
And, easing MMA fan concerns, McGregor stated that a return to the Octagon was certainly on the cards, before acknowledging that the reports of his intrigue into a bout with Nurmagomedov on Russian soil is something he is more than open to.
"That's certainly an option that I'm exploring," McGregor said, speaking with BT Sports. "That would be a spectacle. It'd be like something out of Rocky. I suppose this whole story is like a Rocky story, right? So why not face a man in his home country, and a crazy place like Russia. It's certainly something I'd like to do. There's a couple of options on the table so let's see what unfolds."
And with UFC president Dana White stating the UFC wants McGregor back by the end of the year, the Irishman was asked if a December date would be a realistic goal.
Apparently so.
"I believe so. I believe I'll come out of this fight without a scratch. [Take] a couple weeks to refresh my jiu-jitsu and my wrestling – not that I've stopped training that either, I've still kept up on that, just less – and then we'll see what happens."
—
Comments
comments