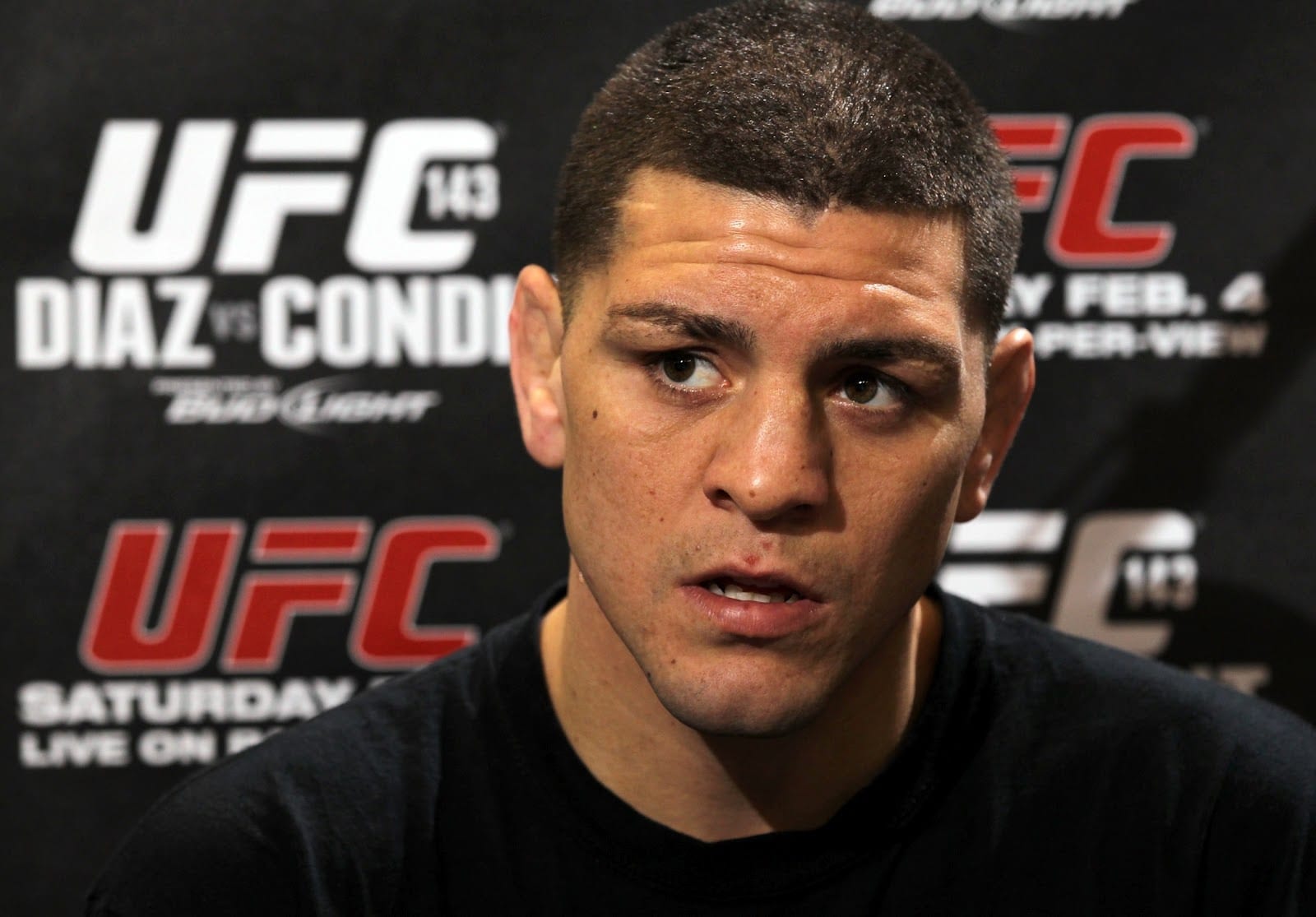 It is hard to believe, but it is now three years since Nick Diaz has set foot the UFC's octagon.
That fight against Anderson Silva, eventually ruled a no-contest, was just Diaz's fourth since returning to the company following a prolonged spell fighting for the likes of Strikeforce, DREAM and Elite XC. Following the bout, Diaz ran afoul of USADA, the UFC's drug-testing authorities, for marijuana metabolites which existed in his system.
The former Strikeforce welterweight champion was issued a five-year suspension, a move which shocked many members of the mixed martial arts community. While that ban was eventually reduced, Diaz still found himself unable to compete due to the non-payment of a fine related to the positive marijuana test. However, it is beginning to look like these issues may soon be a thing of the past and, if the below video is anything to go by, Diaz appears to be at the very least considering a return to the UFC's ranks.
Video by MMA Focus (via Will Butler)
Guided by Jeff Novitsky, the UFC's Vice President of Athlete Health and Performance, Diaz took a tour of the UFC's state of the art performance institute in Las Vegas, sharing a host of videos on social media as he did so and, at one point, can be heard saying, 'Right on, sign me up!' as he inspects the vast array of fitness and recovery equipment the center boasts.
Reed Harris, the former WEC GM and current UFC Vice President of Athlete Development, was also present for the tour.
Several fighters, such as Francis Ngannou and, currently, Emil Meek, use the institute as their primary training base. It also served as Conor McGregor's Las Vegas training base in advance of his Summer 2017 boxing match with Floyd Mayweather.
Meanwhile, speaking on a recent episode of The Joe Rogan Experience, Novitsky stated that he feels that Diaz will indeed fight again.
"I think he does [want to fight], I think he does," he said. "I've sat down with him over the past couple months trying to resolve this whereabouts issues," referencing the USADA mandate that all contracted UFC fighters must keep the drug-testing authorities updated as to their movements.
"The unfortunate thing there is, look, the whereabouts failures are there to catch people that are cheating and trying to avoid testing. 'I just think Nick's lifestyle led to those three whereabouts, not that he was trying to avoid testing. We're trying to work through that.
"[Nick] trusted certain individuals to do his whereabouts for him. What I think happened was, over time, those individuals were in and out of his life, and it was unbeknownst to him that he was missing all these things. But again, there's strict liability here. He's currently under sanction, but we're hoping to resolve that pretty quick."
Comments
comments