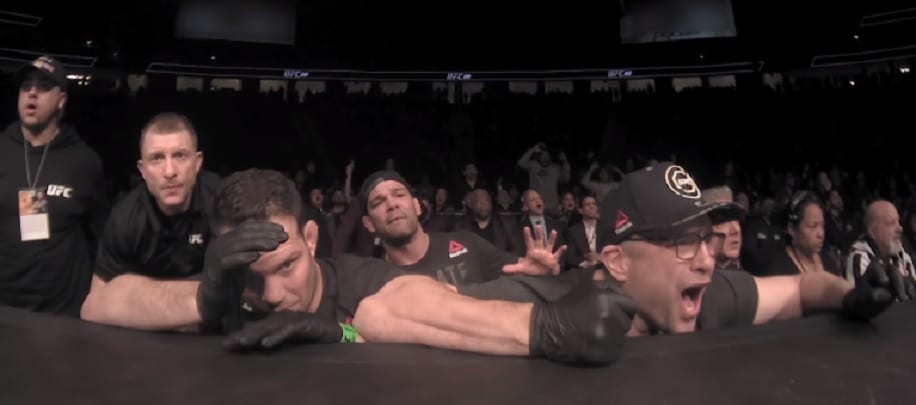 When Max Holloway fell out of the UFC 222 main event Frankie Edgar — to his immense credit — opted to not sit on the sidelines awaiting the featherweight title shot that he had been chasing since his debuting in the 145-pound division with a title defeat opposite José Aldo.
Instead of the shot at the gold Edgar faced Brian Ortega, an undefeated featherweight contender with title aspirations of his own and when all was said and done it was Edgar who was on his back staring at the lights as his title hopes faded away, for now at least.
And, judging by the reaction of Edgar's camp at cage side, they likely knew this too.
The UFC have released footage from last weekend's card taking in some never-seen-before shots, including that of Edgar's team of Mark Henry and Ricardo Almeida immediate reaction to Ortega's first round knockout of their fighter.
Watch the clip below:
.
Comments
comments