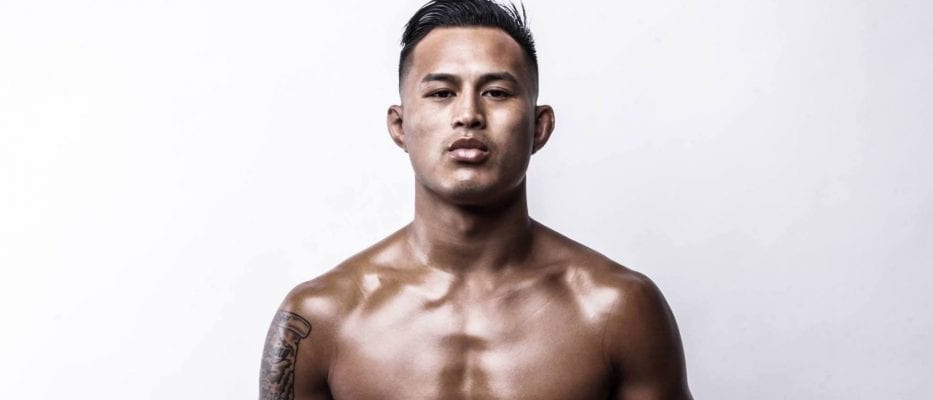 Rarely in UFC history has a fighter come under so much fire for losing than Andre Soukhamthath. 
At last weekend's UFC 222 in Las Vegas, the Lao-American fighter Soukhamthath engaged in a bizarre strategy against Sean O'Malley. With O'Malley clearly suffering from a significant injury to his leg which was greatly hampering his ability to stand, Soukhamthath employed a takedown-heavy attack when most saw the clearer method to victory coming by keeping the fight standing.
The bout went the full three rounds after which O'Malley was awarded the unanimous decision victory while lying prone on the canvas, unable to put weight on his injured leg. His performance drew the ire of a whole lot of people, UFC president Dana White and several analysts included who saw the strategy as being entirely inappropriate for the situation at hand though, as Soukhamthath explained to ESPN (via Sherdog), he was "dizzy and dazed" from strikes taken earlier in the bout.
"I'm getting trolled right now by so many people," Soukamthath said. "They are calling me the dumbest fighter in MMA. The dumbest fighter in UFC history. Even my friend Rashad [Evans]. Everyone is wondering why I decided to wrestle, and I'm wondering the same thing.
"After he rocked me, I still stayed in the fight, but I was kind of dizzy and dazed afterwards," Soukhamthath added. "That shot really threw me off the rest of the game plan in the fight. I really wasn't there."
The scorecards revealed that O'Malley was ahead in the bout in the final round meaning that Soukhamthath would likely have needed a finish to win, something which was apparent to both the commentators and fans alike.
"I think I was just fighting with instincts. I definitely regret it, because I'm a striker first and a wrestler second. If I would have just done my thing out there, I easily would have won the fight.
"I know what I did wrong. I realize what I did. I'm going to capitalize on my mistakes and learn from this. I'm not going to let opinions of others get in the way of my life. I've been through this before, and I'm not going to let it bring me down."
Comments
comments