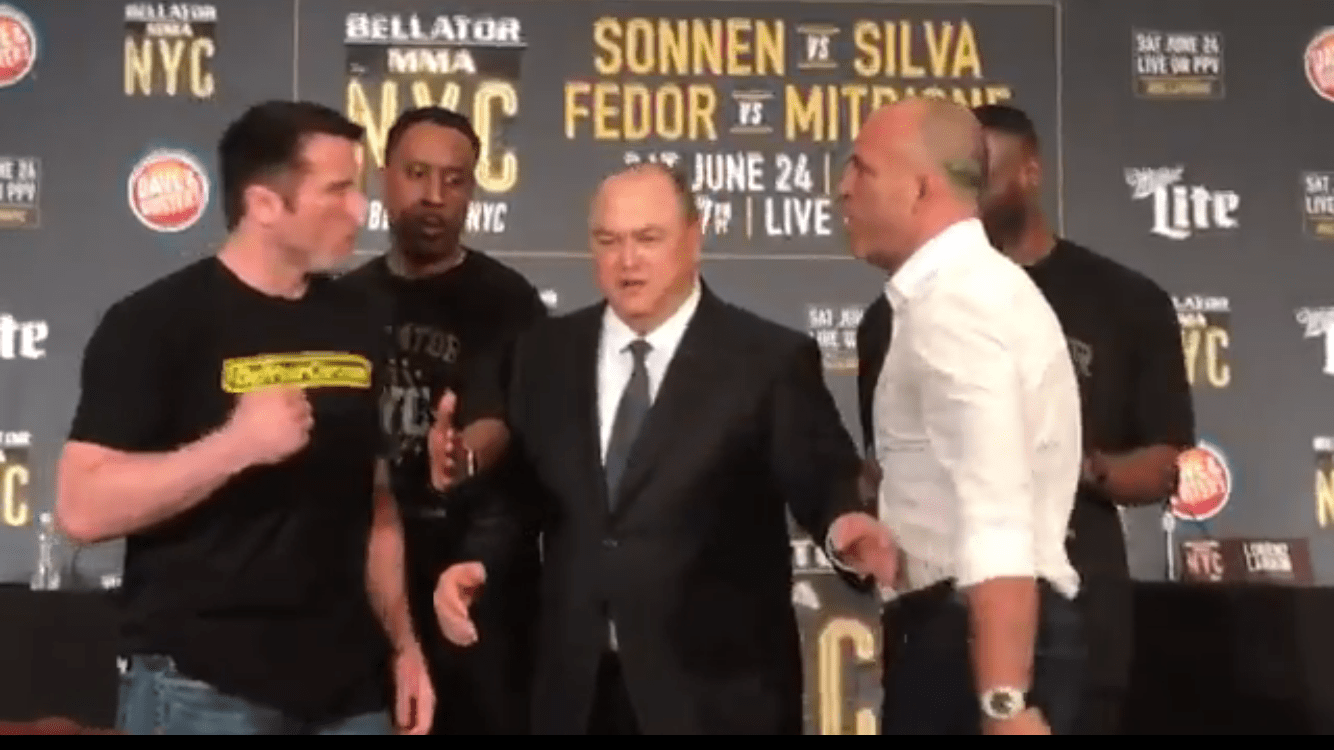 Well they didn't quite come to blows, but it wasn't exactly all smiles as Chael Sonnen and Wanderlei Silva came face-to-face for a staredown at the Bellator NYC press conference today.
It was the first time the two men had met in person since their bout was announced. Previously, Silva had missed two similar media engagements, prompting speculation about the fights status.
However, Silva showed up and after a reasonably cordial press conference, the two came together for the traditional face off.
Unsurprisingly, the two began to talk, before Silva appeared to lose his temper and pushed Sonnen, angrily shouting and gesturing at him.
Check it out below:
Wanderlei Silva just shoved Chael Sonnen during #BellatorNYC staredown pic.twitter.com/pL2NhY10cE

— Mike Bohn (@MikeBohnMMA) June 22, 2017
—
Comments
comments