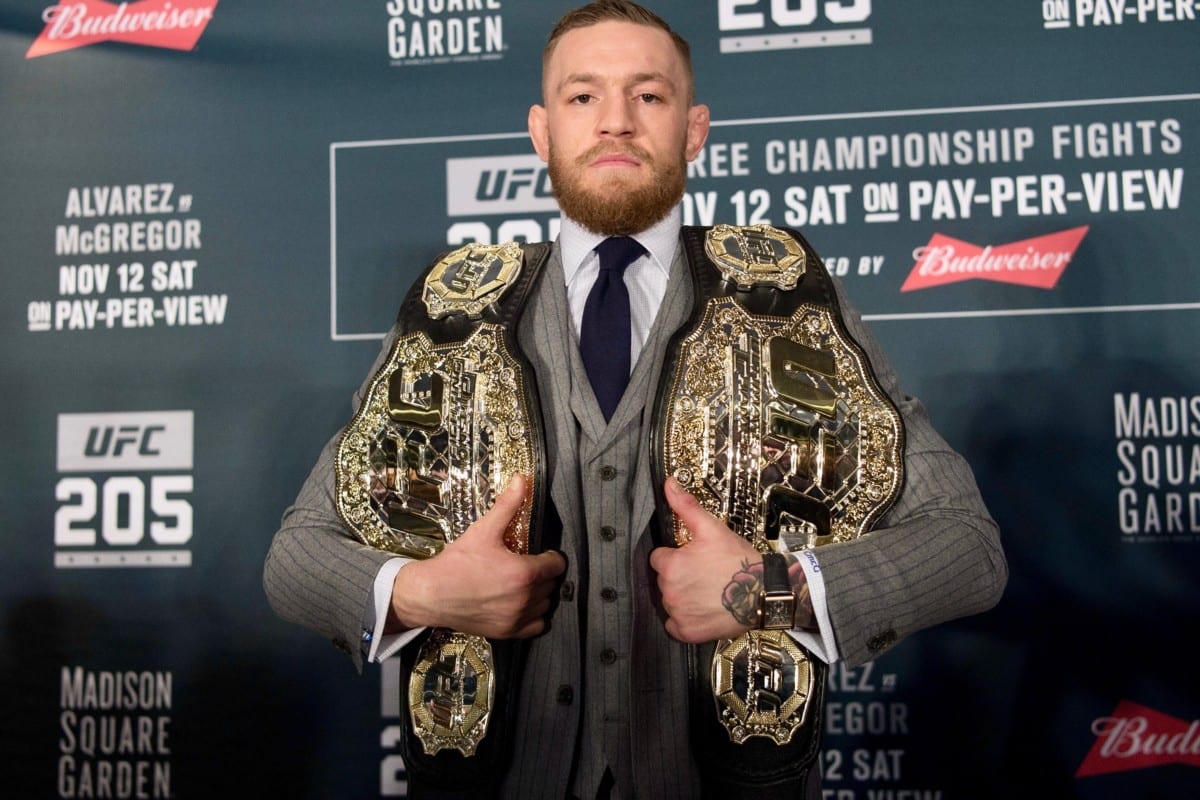 They might never meet in the ring, but Conor McGregor and Demetrious Johnson are fighting it out. 
The two have both been nominated for the ESPN 2017 ESPY awards in the "Best Fighter" category — which McGregor won in 2016. Over the last year, both had their great achievements. Johnson continued his unbeaten run as flyweight champion, while McGregor fought Nate Diaz in two of the biggest fights of UFC history before going on to become the first ever UFC 'double-champion'.
As well as "Best Fighter," McGregor has also been nominated for "Best International Athlete" alongside Usain Bolt, Cristiano Ronaldo and Canelo Alvarez.
Interestingly, McGregor and Johnson appear counterparts to each other at present.
While Johnson is having a much publicised dispute with the UFC over his refusal to face T.J. Dillashaw, McGregor has himself booked in a boxing match with Floyd Mayweather in what could be the most profitable fight in history.
Fans can vote for who they deem the suitable winner here.
Comments
comments