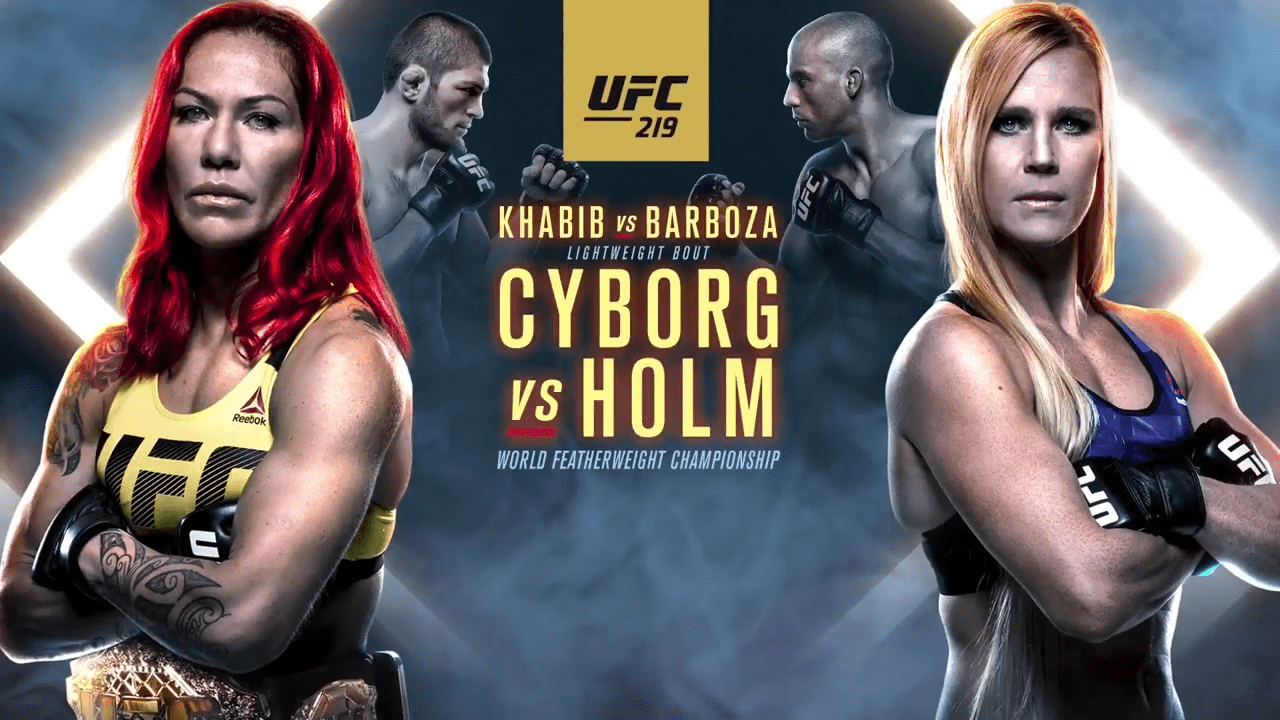 To round out the year, the UFC are presenting one of the biggest women's mixed martial arts fights in history. In Las Vegas, Nevada, Cris Cyborg will face Holly Holm in a defence of her UFC featherweight championship.
Should Holm win, she would be the only person to defeat Ronda Rousey and Cris Cyborg, the first woman in MMA history to hold two belts in two divisions, and the first person to defeat Cyborg in MMA in over ten years.
If Cyborg emerges victorious, she'll likely do so with the moniker of the greatest female fighter of all time. If you need any more hyping for the event, the UFC have released their first full preview of UFC 219, which also features Khabib Nurmagomedov vs. Edson Barboza.
Check it out below:
—
Comments
comments