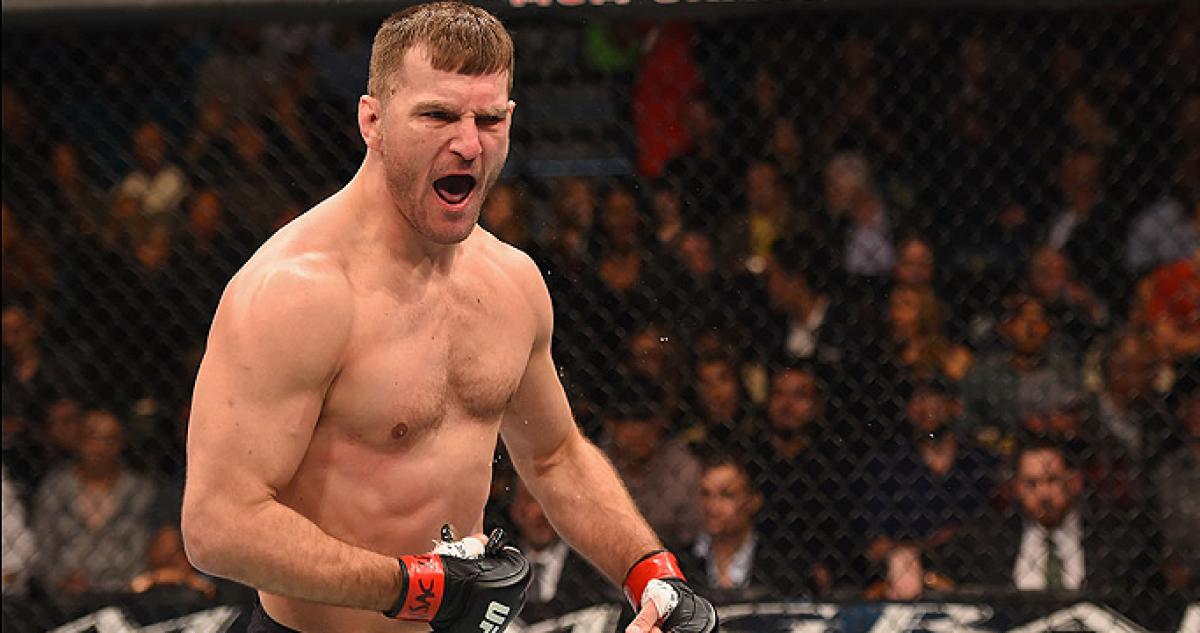 There are few men who would be willing to step into the UFC Octagon and fight Francis Ngannou. There are fewer still who would do so unfazed by the task ahead of them. But maybe that's the reason that Stipe Miocic is world champion and no one else is.
Miocic is set to face Ngannou at UFC 220 in Boston next year with Miocic's heavyweight title on the line. It's widely regarded as one of the most exciting heavyweight clashes to be held by the UFC in years.
On one hand, Stipe Miocic represents one of the most well rounded fighters in the UFC heavyweight division's history. On the other, Ngannou appears to be a devastating force that's yet to be hindered in anyway so far. Combine that with a pair of fascinating backstories, and the fight has all the recipes to be a classic.
Ask Miocic himself, however, and you'll find a man unintimidated by the task ahead. Today, the soft spoken heavyweight champion appeared on The Joe Rogan Experience to talk a variety of topics, not least about his next opponent.
"I think he's a great fighter," Miocic said of Ngannou. "Definitely, you know, he brings it. He hits hard, but fortunately nothing's going to change. I'm walking out with the belt wrapped around my waste. I'm excited for him, he's getting his shot, but as long as I'm here no one's going to be champ."
For the most part, the biggest danger Ngannou can bring to the cage is his unbridled strength. Supposedly possessing the strongest punch in all of the UFC, Ngannou appears to own punching power at such a level that even being clipped by him in a fight could spell the end.
According to Miocic, it's nothing he hasn't seen before.
"I think everyone hits hard in the heavyweight division, 265-pound men, you're not supposed to be hit by something like that," Miocic said. "I fought [Junior Dos Santos], I fought Roy Nelson, I fought Mark Hunt. I got guys who threw hard. [Ngannou's] a little wild too, that's tough. Sometimes you can't prepare for that because theres punches you can't see.
"He's a big dude, throws hard, but that's every heavyweight. It doesn't take much."
Comments
comments