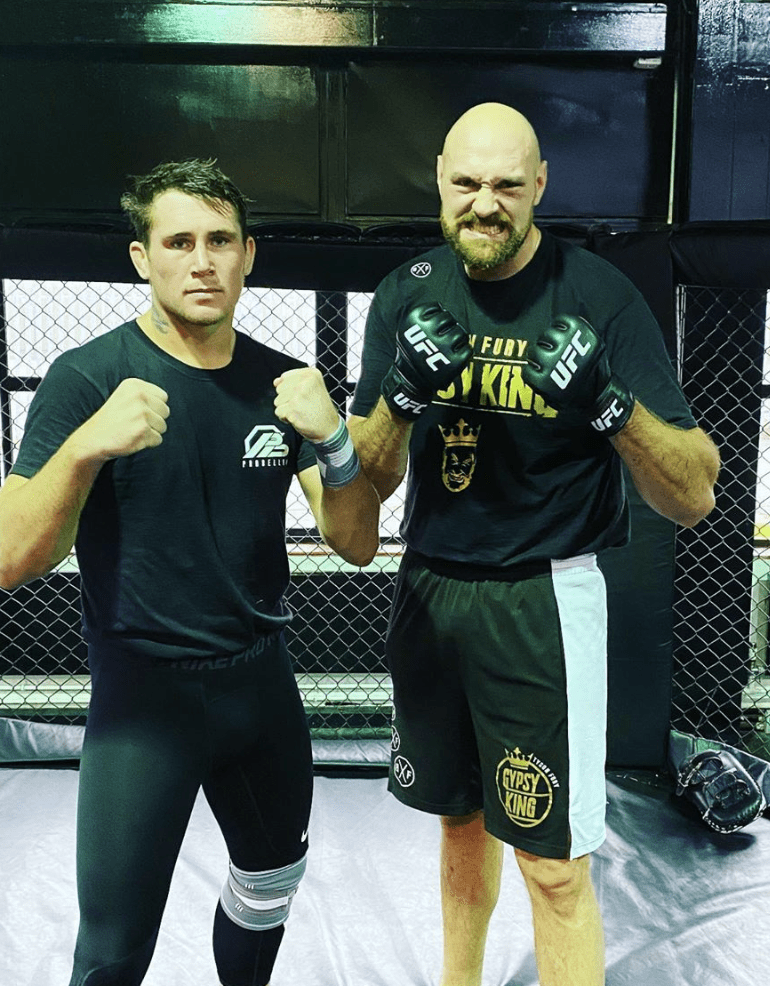 Tyson Fury has said he's interested in having a mixed martial arts fight, and it seems he's at least sticking by his word for the time being.
The Gypsy King travelled to Liverpool yesterday to train alongside UFC middleweight Darren Till, and evidently did some pad work with the Liverpudlian, throwing elbows and knees while using his trademark movement.
While there's limited footage, Till's reactions to Fury's shots clearly shows the boxer has decent power in the strikes he's not used to throwing. Check it out in the short clip below.
Fury, who's flirted with mixed martial arts in the past, has recently been going back and forth with the likes of Francis Ngannou. He's also stated that he plans on preparing for his first contest with Irish superstar Conor McGregor.
"I have been speaking to Conor about it. He's willing to train me. It's gonna be good," Fury said recently. "He's just said any time that you are ready come over to Dublin and let's go. I can't wait, I'm going to take him up on the offer. Who knows we might be on a double-header. I come from a long line of bare-knuckle boxing champions. Getting hurt, getting bloodied is nothing new to me, it's all a part of my heritage. I would love to get in there and smash someone up."
Fury is believed to be rematching Deontay Wilder in February of next year in a monster rematch, providing Wilder can defeat challenger Luis Ortiz later this month. The winner of their contest will likely be branded as the inarguable best heavyweight boxer in the world.
Comments
comments