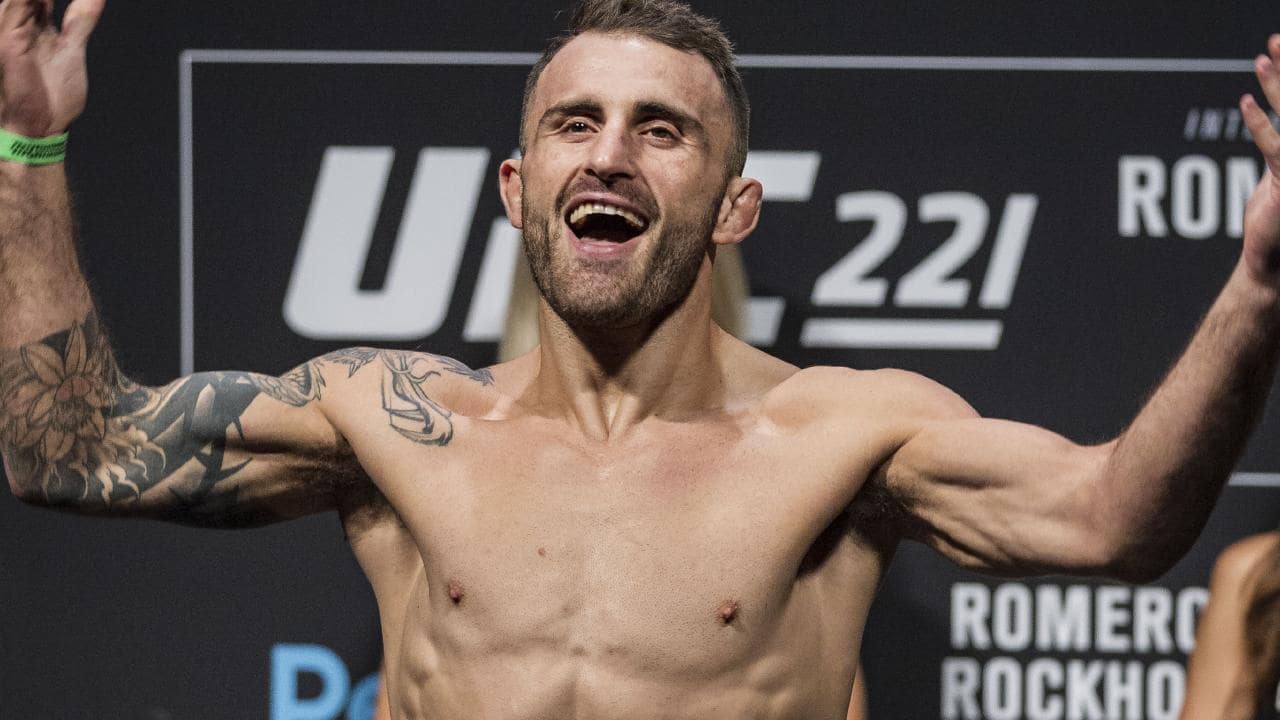 Alexander Volkanovski has long thought that he is the best featherweight fighter on the planet. At UFC 245 next month, he gets a chance to prove it.
The Australian is a perfect 7-0 in the UFC (20-1 overall) and has proved to be a tricky puzzle for his 145-pound peers to solve since debuting with the organisation in late 2016. A three-fight sequence of wins against Darren Elkins, Chad Mendes and, in his last fight, Jose Aldo signposted that the former Rugby League player's transition to mixed martial arts has been a successful one.
However, even with those names just mentioned none of them pose quite the same challenge as that of the undisputed 145-pound king Max Holloway. 'Blessed', as his is known, has returned to his hunting ground after an unsuccessful trip up a weight class earlier this year when he was defeated by Dustin Poirier in a fight to determine the interim lightweight champion.
View this post on Instagram
Holloway's return to featherweight came in July when he bested veteran Frankie Edgar across five rounds but Volkanovski contends that he is more robust challenge than Edgar and that it is about time that the 'Blessed Era' met its match.
"Fighting someone like Max Holloway, nothing but respect, he's a great champion, but I've got to do my thing," Volkanovski said during a UFC 245 media call. "I think, 'The Blessed Era' ends. It's my time.
"Obviously I know he's a big boy," Volkanovski added. "Nothing but respect. I'm a nice guy so I can see he cuts a lot of weight. I'll make that decision easier for him by taking that belt and then he can move up."
For the Aussie, this fight represents a giant leap in his career — not just for him, but for the sport as a whole in his homeland.
"It would mean a lot," Volkanovski said of potentially becoming the UFC's first Australian-born champion. "It would mean everything to me. I'm spending time away from my family, that's my motivation. I can't wait to take that belt back home."
Comments
comments