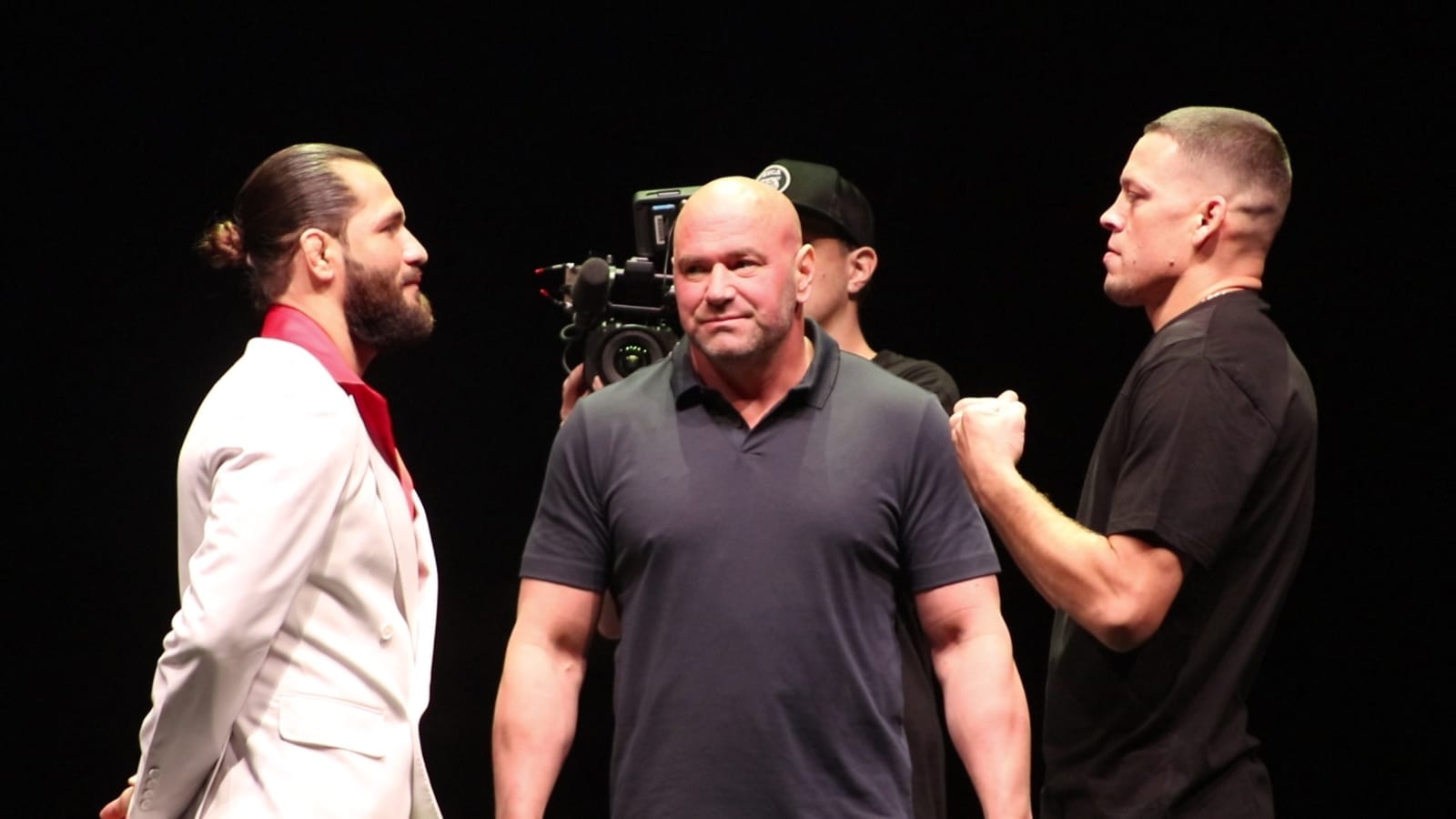 In the immediate wake of his doctor stoppage victory against Nate Diaz in last weekend's UFC 244 headliner from Madison Square Garden, Jorge Masvidal  indicated that the lack of a standard 'finish' to the fight meant that the UFC's two baddest motherf*ckers would do it all over again. 
However, 'Gamebred' may need to make some new plans. Despite calling for a rematch immediately after their fight last weekend, Diaz appeared to walk back that possibility with his recent 'peace out fight game' tweet which seems to suggest that Diaz is taking another hiatus from the sport, at the very least.
Reacting to Diaz's message late on Friday, Masvidal acknowledged his rival's message but kept the door ajar for a potential future rematch between the two, should that situation present itself.
Heard it might be true. If so, it was fun sharing the cage with you. If you ever get that itch, I'll be waiting. Until then, I'm gonna go get this paper #theresurrection pic.twitter.com/lILIZN7qpo

— Jorge Masvidal UFC (@GamebredFighter) November 8, 2019
So, with Diaz removed from the equation for now Masvidal will likely turn his attention to the 170-pound world title after a hugely successful 2019 which saw him earn finishes in all three of his fights against Darren Till, Ben Askren and Diaz.
Welterweight champion Kamaru Usman is scheduled to face Masvidal's former training partner Colby Covington in December, the winner of which will almost certainly be in Masvidal's crosshairs when he plots his first move next year. That, or the not insignificant possibility of testing his BMF credentials against a certain notorious Irishman…
Time, as they say, will tell.
Comments
comments