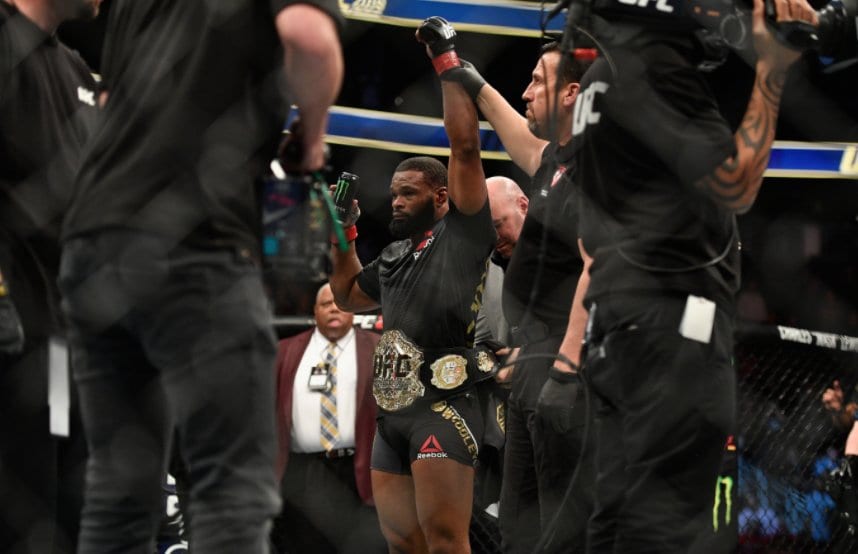 The sequel rarely matches up to the original.
At UFC 209, Tyron Woodley and Stephen Thompson engaged in an exceptionally tactical battle, and as such were left standing opposite one and other tentatively for minutes at a time. In the end, after a late flurry in the fifth that dropped Thompson, Woodley picked up the majority judges decision.
"I was extremely nervous," Woodley said of the decision. "Stephen did an amazing job of getting in my face … it was a good fight, I knew it was close, I was just praying the belt stayed home.
"I knew I won the round with the takedown. The first round I knew he won. The second round was a close round … It was a chess match, it's the top two guys in the world."
For Thompson, despite the late attack from Woodley, he felt as if he had done enough to walk away victorious.
"Tyron is the champion for a reason," Thompson said post-fight. "I knew he was going to look for the takedown, I had to play it smart. I thought I had it, but I guess I live to fight another day. This is why I do what I do."
"He hit me, knocked me down. It was like a flash knockdown, I got back up, thought I finished the round on top … I thought I had it, I thought I threw the better strikes, landed more of the strikes. But you can't leave it in the judges hands."
Please note: some videos are geographically restricted, and may not be available in your area.
Comments
comments