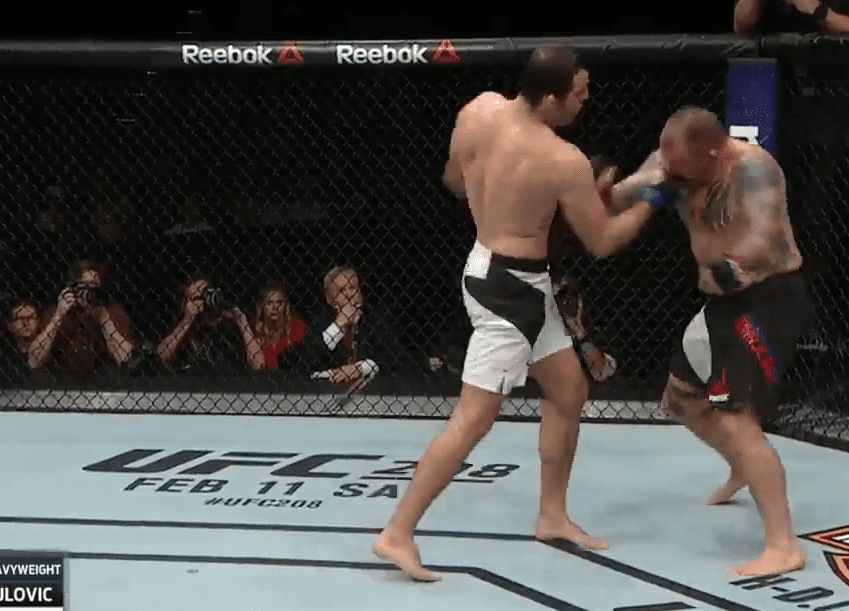 2017 looks like it's set to start with a bang. As the UFC's first event of the year is underway, already we've seen two amazing knockouts from those involved on the preliminary card.
The first came in the form of a brutal right uppercut from light heavyweight Joachim Christensen that immediately shut off the lights of opponent Bojan Mihajlovic.
OHHHHHHHHHHHH an uppercut that FLOORS Mihajlovic!!!! @JoachimChriste4 w/ the devastating KO!! #UFCPhoenix pic.twitter.com/6M8fJoy1Jl

— #UFC208 (@ufc) January 16, 2017
Then as if that wasn't enough, heavyweight Walt Harris (aka: The Big Ticket) went one further with a hook to knee to straight left that put Chase Sherman out cold.
Right hook + Knee + Straight left = FINISH HIM!!! @TheBigTicket205 w/ a HUGE KO!!! What a start to #UFCPhoenix pic.twitter.com/GtW5RiGw1A

— #UFC208 (@ufc) January 16, 2017
Here's hoping the rest of the card gives has more finishes that look as good as these two did.
Comments
comments