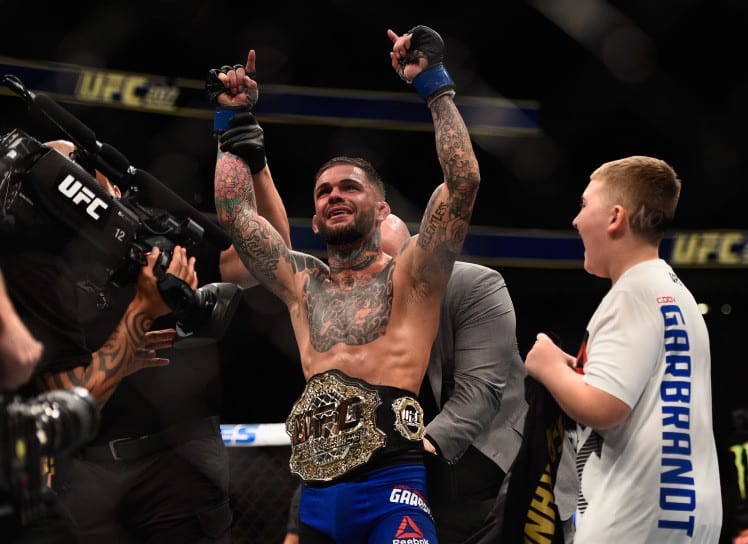 One of the most appealing things about The Ultimate Fighter: Redemption is the relationship between opposing head coaches T.J. Dillashaw and UFC bantamweight champion Cody Garbrandt.
The 25th series of the popular reality show might be focused on the redemptive story of the contenders, it seems the real story is Garbrandt's belief he should get redemption on Dillashaw. The two have a high profile rivalry headed into this series, with Dillashaw having irked Garbrandt and the rest of the champion's teammates at Team Alpha Male.
Clips of the show have shown the two getting in physical altercations throughout the season.
The Ultimate Fighter: Redemption starts on television tonight, and starts with a two hour long episode beginning at 10:00pm ET on Fox Sports 1. Following that, there will be an episode of TUF TALK, which promises to feature former bantamweight champion Dominick Cruz speak with both Garbrandt and Dillashaw over Skype — something which could prove to be as entertaining as the first episode of TUF itself.
Comments
comments