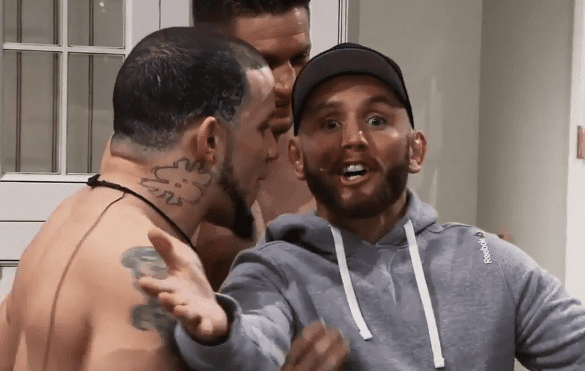 It turns out Tim Elliott is a bit of a savage.
The Ultimate Fighter season 24 winner was featured on the latest episode of this season, TUF: Redemption, last night and single handedly managed to infuriate around three to four of the other members of the house.
After Seth Baczynski and Julian Lane (of 'let me bang, bro!) fame had a few beers in the hot tub, they started taunting Elliott for no discernible reason. In response, Elliott reminds all those involved that they are out of the competition, and therefore are losers.
It all descends into some classic Ultimate Fighter chaos. Check it out below:
—
Comments
comments