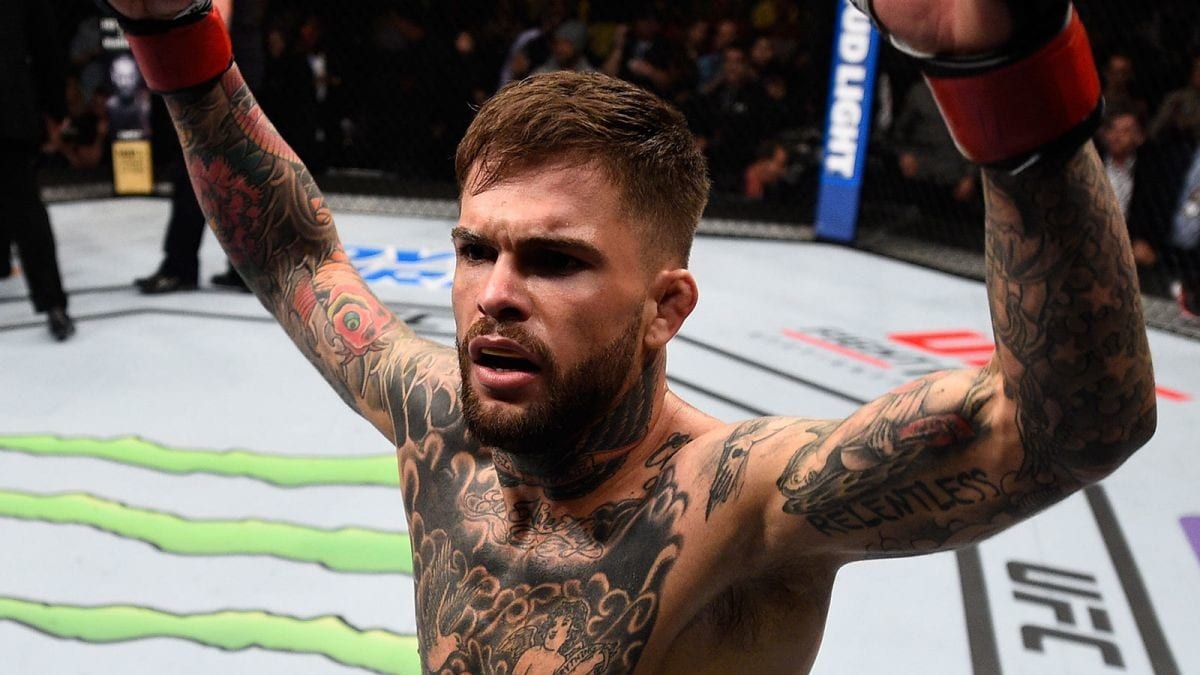 Cody Garbrandt is in Las Vegas for UFC 213, but it won't be to fight.
The UFC bantamweight champion was originally scheduled to face T.J. Dillashaw this Saturday, coming off the back of season 25 of The Ultimate Fighter. Instead, Garbrandt was forced to withdraw with a back injury, and as such caused the anticipated scrap to be, well, scrapped.
Now, Garbrandt has gone to Vegas this weekend to take part in some of the International Fight Week festivities, and last night spoke on the UFC on FOX panel to discuss his back injury, and how long it might be before we see the champion defend his title.
"I've been in rehab extensively in Sacramento, and obviously here at the UFC Institute, it's great to be able to come out here and do that," Garbrandt said. "It's going great, my coaches and teammates [say] my progress has been great. I'm feeling healthy, excited to get back in there soon.
"I would say earliest November [for a return]. Give my back time enough time, because I did two procedures."
While Garbrandt was dealing with his injury, however, there was nearly a change in the script. With Cody out, Dillashaw started actively pursuing a fight with UFC flyweight champion Demetrious Johnson. While that fight didn't come together, Garbrandt was watching on with dismay.
"I'm blown away by that," he said. "That's my goal, that's what I talk to Dana [White] and Sean [Shelby] about — beating T.J., and then fighting Demetrious at a later date. And we were all for that. Obviously I got injured, things happen, but T.J. wasn't losing his title shot against me, he was still getting a title shot. But you know, going down to fight Demetrious was an easier fight for him."
—
Comments
comments