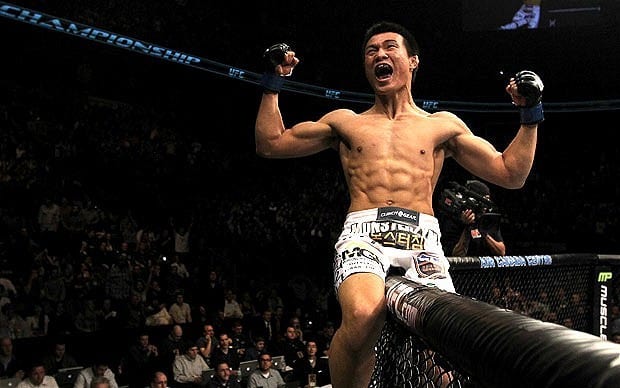 The Korean Zombie is back.
After three years away from the sport due to Southern Korean compulsory military service, Chan Sung Jung returned to the UFC with about as decisive a performance you can get.
Knocking out Dennis Bermudez in the first round after slipping a punch and countering with an uppercut, the 'Korean Zombie' showed he hadn't missed a beat.
"It definitely felt different from sparring, this is the real thing, this is the Octagon," Sung Jung said, via his translator. "For the time I was away from the game, one of the things I worked on the most was my wrestling and my footwork,.. my footwork didn't work out so well!"
Comments
comments