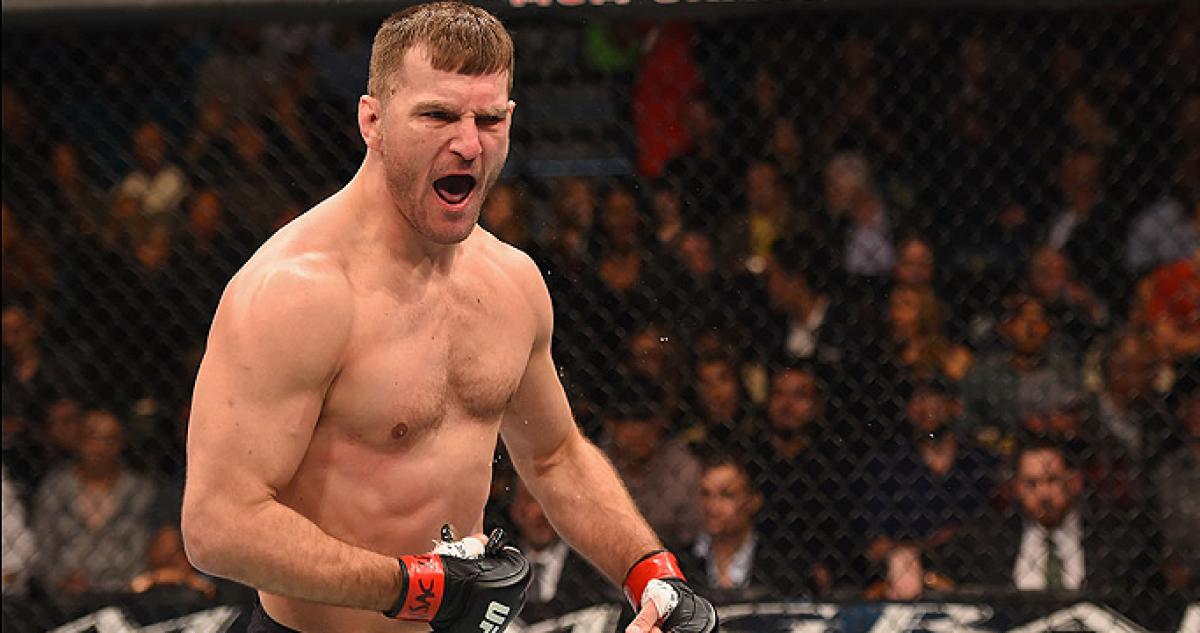 Stipe Miocic is, on record, the greatest UFC heavyweight champion of all time.
Miocic defeated Francis Ngannou at UFC 220 to be the first man to defend the UFC heavyweight championship on more than two occasions. It was builded as one of the biggest and most competitive heavyweight fights in mixed martial arts history.
In round one, the pair truly showed why the fight was anticipated. Miocic proved that Ngannou's reckless punching could cost him, while Ngannou showed how much his power could do damage, with Miocic's face swollen and blue.
I liked a @YouTube video https://t.co/5nG8lSlTqf Francis Ngannou vs Stipe Miocic Full Fight || UFC 220

— Triangle View (@triangleviewaio) January 21, 2018
I liked a @YouTube video https://t.co/htGaA2K4er UFC 220: Stipe Miocic and Francis Ngannou Octagon Interview

— arcranbrogo (@Force_Flame) January 21, 2018
In the second, Ngannou's cardio seriously got called into question, with Miocic pushing the pressure and Ngannou breathing heavily from the mouth. And, to add to the drama, at the very end of the round, Miocic slapped on a rear-naked choke that was ended by the bell.
In round three, things continued. Both men started to labour, and when Ngannou landed a big shot in the fourth minute, Miocic took him down and regained himself, and towards the end of the round started to prove his dominance.
In the end, the fight went to decision, with Miocic the clear victor. His ability to push the weight on his opponent, and his ability to avoid the KO punches from Ngannou sealed the win.
Miocic has now — in its twenty year history — become the first man to defend the UFC heavyweight title three times.
Comments
comments