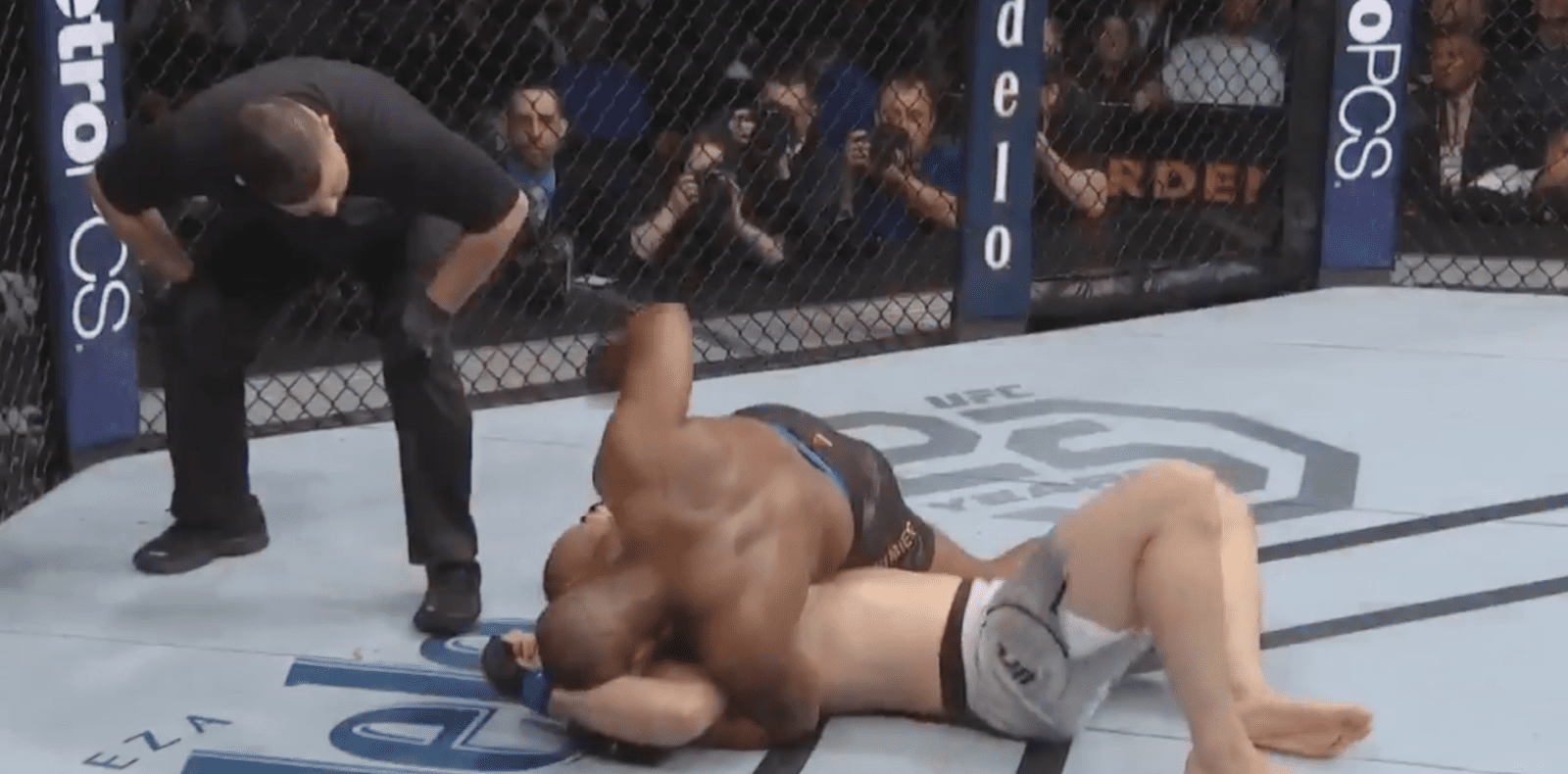 Daniel Cormier is still your UFC Light Heavyweight champion.
Cormier defeated number one contender Volkan Oezdemir in the second round at UFC 220 to reclaim his stake on the title and position that had made him feel awkward until Saturday night.
In round one, Oezdemir came out like a house on fire, immediately pushing the pace and forcing Cormier onto the back foot. That tactic appeared to have a desired effect, as the Swiss fighter drew Cormier into a firefight, making the Light Heavyweight champion exchange in ways few had predicted.
In the second half of the first, things burst to life, with Cormier landing his own bombs and sending Oezdemir wobbling backwards. Then, in the last few seconds, Cormier took the challenger down and looked to sink a rear-naked choke in, only for time to bring things to a hault.
But while the first exchange might have been comeptitive, in round two, it was elementary. Cormier took Oezdemir to the mat, got himself into the rare crucifix position and a few punches to the head made the referee end the bout.
–
Comments
comments