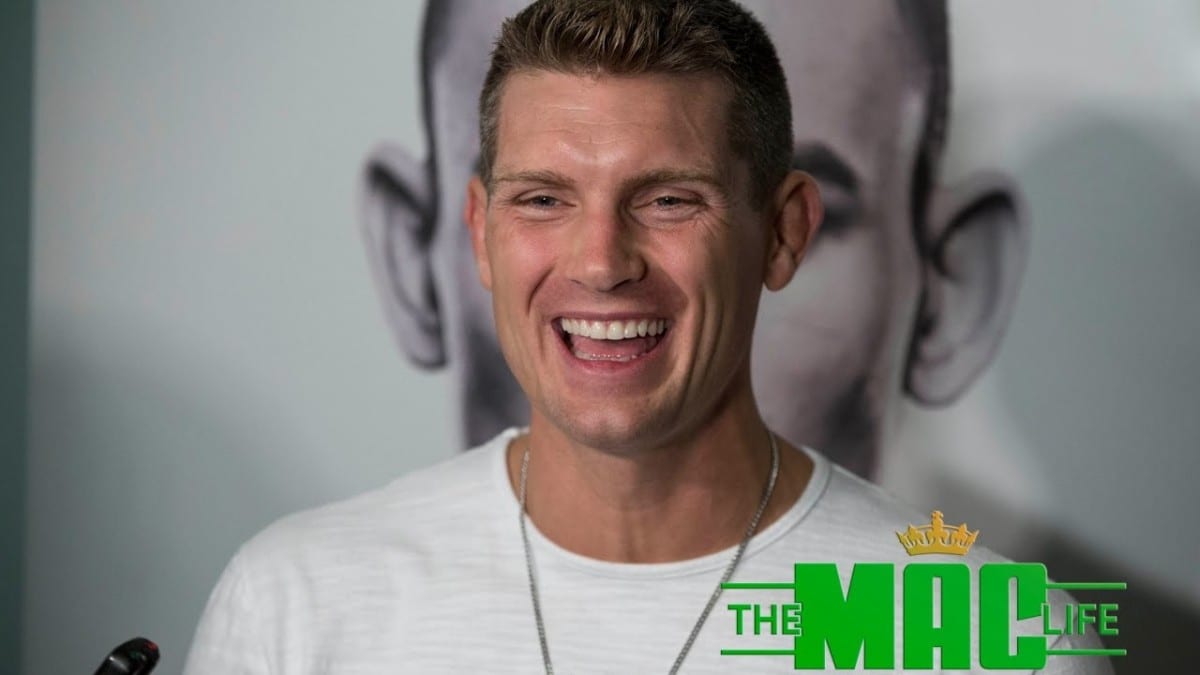 When Stephen Thompson and Darren Till step into the cage this Sunday, it will mark the beginning of one of the most anticipated striker vs. striker contests in recent UFC history.
Both men are well known for their explosive styles, and as Till's risen through the rankings, have often been compared to each other. Combine the interesting dynamic of the duo's abilities with Till fighting in front of a raucous Liverpool crowd, and you have the table set for an explosive showing.
But, it's the famous Scouse passion that Thompson believes could end up costing Till. As the Englishman has repeatedly stated he sees the bout ending in round two, Thompson believes he can sense an opponent ready to come flying out of the gates.
"I think he's going to come out aggressive, which is what I like, I love guys coming out aggressively," Thompson said. "It's kind of what I'm most used to. Fighting those wrestler guys who come forward, and I do well against those kind of guys. That said, I don't think this fights going to be easy at all. He's fighting in front of his hometown, so I know he's training as hard as he can to defeat me in front of his family and friends. So I expect the best Darren Till come May 27."
And what of that second round KO prediction?
"He's going to be swinging but he's going to be missing," Thompson said. "I never like to predict a knockout or anything, I always visualise my hands being raised when I fight. If the knockout happens, it happens, if it doesn't, it doesn't. I'm ready for a five, five minute round war, and that's how I always prepare for this."
–
Comments
comments