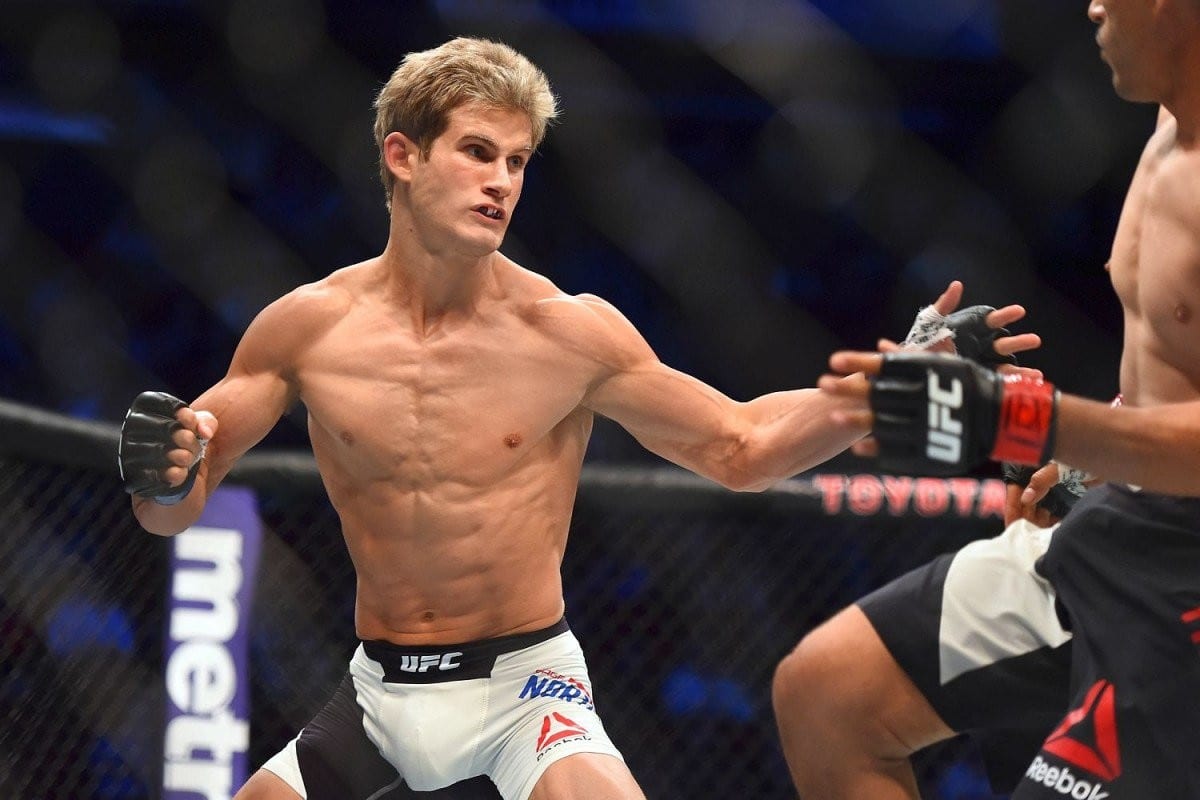 It's pretty well known that Sage Northcutt is one of the more wholesome members of the UFC roster.
The young man, the first athlete to enter the promotion on the back of Dana White's show 'looking for a fight' garnered attention fairly quickly for the striking combination of his crazy athleticism, shredded physique and his exceptionally polite demeanor.
And, yet to utter a cuss word on the record, Northcutt unsurprisingly has a different view of trash talk compared to his UFC co-stars.
Of course, as innocent as Mr. Northcutt is, there are some who say he's got a darker side under the boyish charm. Former opponent Mickey Gall claimed that during their contest, the young Texan had thrown a few choice barbs at him.
"First when he stood up, he was like 'get up, get up' and I was like 'I thought your jiu-jitsu was better than mine?' cause that's what he had said, Gall said following the fight. "Then when I got up I was like 'ooh are you tired?' and he's like 'I never get tired! Then when he hit me and cut me he's like 'ooh here's about to be another one!' I was like, I like Sage with an edge."
Comments
comments