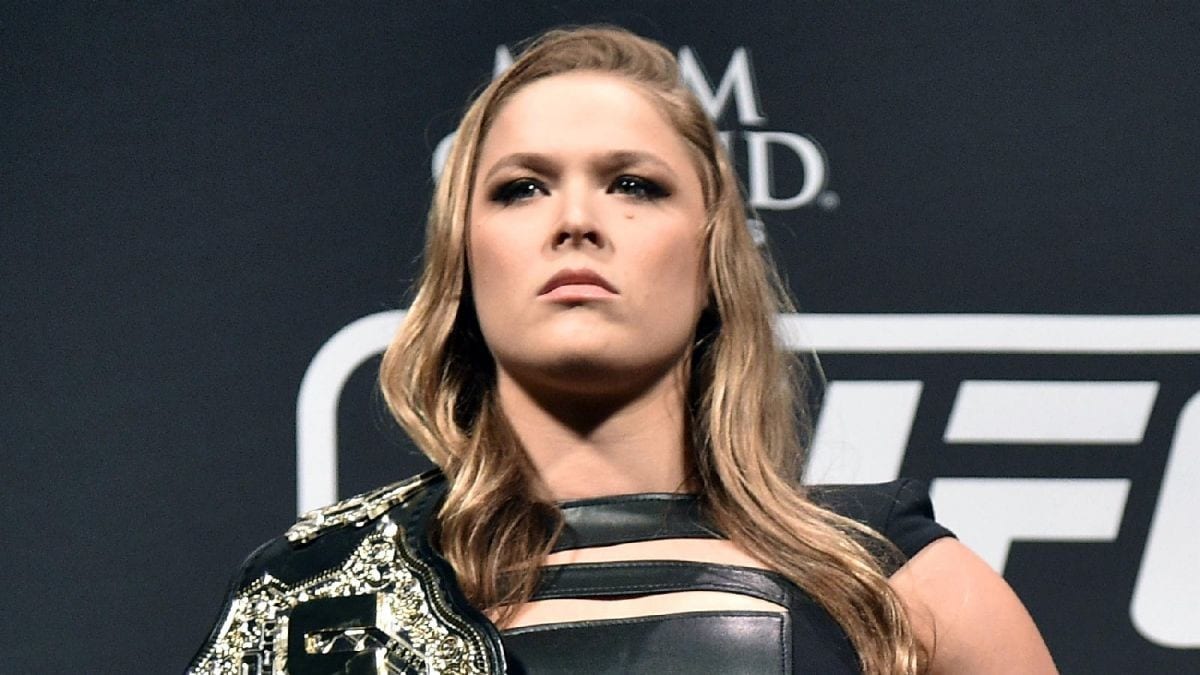 Ronda Rousey is, basically, done as a UFC fighter.
While the former bantamweight champion refuses to point blank say she's done with the sport of mixed martial arts, in an appearance on the Ellen Degeneres show, she came to the closest thing. Essentially, Rousey says, she looks at her fighting career in the same way she does her Olympic career.
"I don't know," Rousey said to Degeneres regarding a return to the cage. "I think it's just as likely as me going back to another Olympics for judo. No one demanded a written resignation from me for judo and I don't really think the same thing is necessary for fighting. I'm just doing what I enjoy and WWE is what I enjoy right now."
Rousey recently returned to the limelight after joining professional wrestling firm WWE. She'll be one of the main attractions to the promotion's upcoming WrestleMania event, where she's going to team up with Kurt Angle against storyline rivals Triple H and Stephanie McMahon.
Working together to put on a product, she says, is something she's finding a breath of fresh air.
"It's like a team," Rousey said of the choreographed world of WWE. "I've never been on a team my whole life. I was a swimmer, that was alone. I did judo, that was alone. I was a fighter, that was alone. With WWE, it's like a big team. Everybody is working together to try to make it as great as possible."
Comments
comments