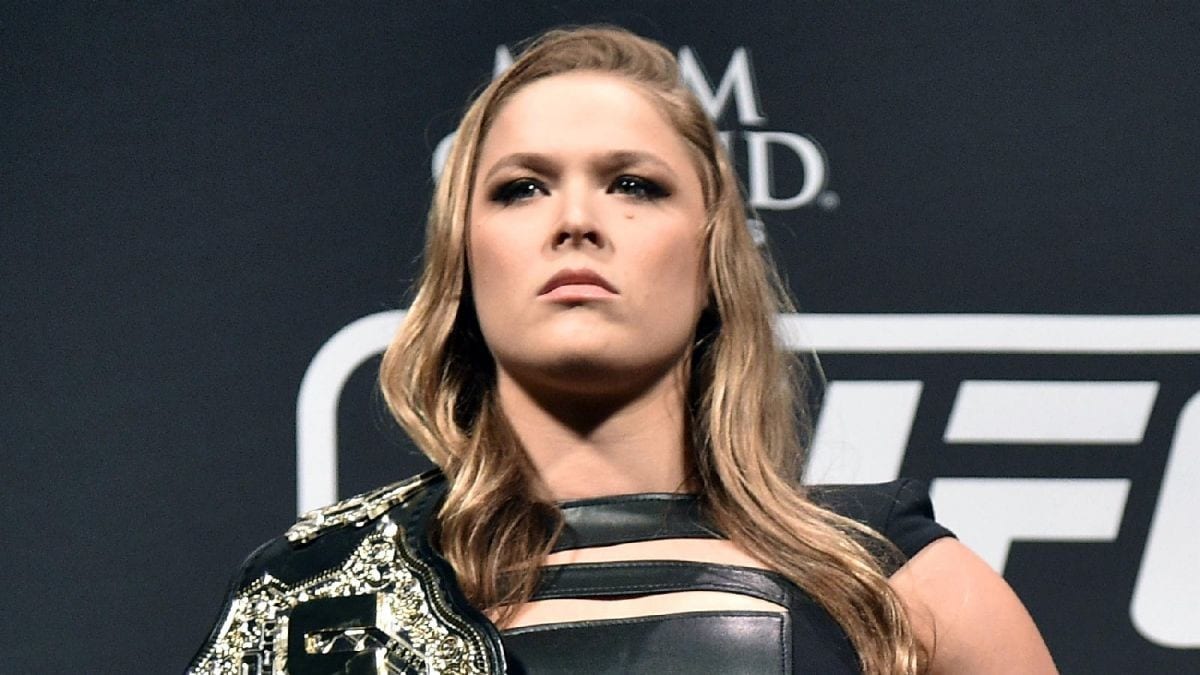 Ronda Rousey's first interview since Amanda Nunes didn't exactly contain many bombshells or huge announcements, but it did mark the first time the former media darling Rousey had spoken in public for a significant amount of time.
Appearing on Live With Kelly and Ryan to promote her new show 'Battle of the Network Stars', Rousey didn't address her current situation with the UFC (or indeed, really mention the UFC at all). Instead, the former women's bantamweight champion spoke about her engagement with UFC heavyweight Travis Browne, as well as an incident earlier this year in which their house was broken into.
"Right when we got to the house we realised we had been robbed," Rousey said. "Someone had been squatting in my house for like three days, sleeping in my bed, stole my Olympic rings, stole my guns and all my precious jewellery. Every headphone in the house, my credit card.
"We have security cameras, so we looked back at them and saw a bunch of kids with skateboards. There is a famous skate park right across the street because we are in Venice. My man is 6'7" and like 260[-pounds] so he b-lines it across the street straight to the skateboard park. He finds the guys right away and he's smart enough to not [fight them] right in the middle of the [skatepark]. We'll get sued pretty hard so he found the police right then and they caught them. And the kids confessed to it.
"But they knew it was my house. There's no way you can't know it was my house. What little punks."
Rousey hasn't fought since last December, where she was handily defeated by Amanda Nunes in the main event of UFC 207. While she has yet to officially announce her retirement, UFC president Dana White has stated on numerous occasions that he believes that fight was the last we've seen of the former champion in the Octagon.
Comments
comments