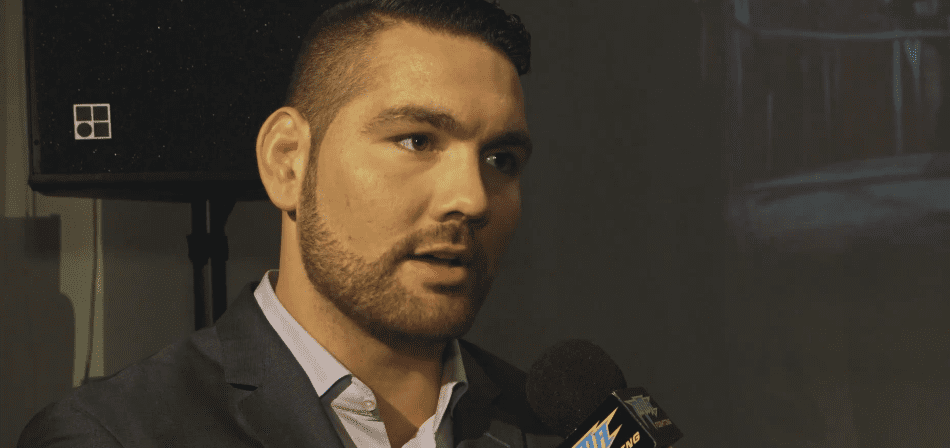 Chris Weidman's UFC 210 loss to Gegard Mousasi will now officially be recorded in the history books after the former middleweight champion confirmed to Ariel Helwani on Monday's edition of The MMA Hour that his official appeal as to the circumstances of the second round defeat has proven unsuccessful. 
The crux of Weidman's argument stems from a series of knees delivered by Mousasi. Weidman, who had his hand planted on the canvas, initially understood the strikes to be illegal as did referee Dan Miragliotta. The bout was halted and Weidman was given an opportunity to recover, though consultation with referee John McCarthy at cageside led Miragliotta to change his mind as to the legality of the strikes.
Weidman was deemed unfit to continue and the TKO victory was awarded to Mousasi. However, confusion increased when it was stated that the New York State Athletic Commission doesn't allow the use of instant replay to determine the outcome of a bout (as it was in this case), though an NYSAC representative soon clarified the issue with media and stated that replay was in fact allowed, and saying in a missive to Weidman that replays can be used in the event of an injury occurring.
As per a report by MMAFighting.com's Peter Carroll, Weidman says that he wasn't hopeful of winning the appeal.
"I did not win the appeal. I don't think it was anything we didn't expect. I didn't even read it. My wife was reading it," Weidman said. "I guess when there's something that happens inside of the Octagon and it has to do with an injury the commission is allowed to look at the replay. I guess, something like that is what it is about.
"The rules that were explained to us are that there was no replay. If something happens where there is an injury they are allowed to look at it. That's pretty much what I heard from my wife.
"Either way, I didn't put my eggs in that basket. I would've been kind of surprised. For them to admit they were wrong, I would've been kind of surprised."
It is odd to consider that Weidman, once the undefeated conqueror of Anderson Silva, hasn't won a bout of his own in more than two years but he will hope to get back to winning ways when he faces Kelvin Gastelum — a fighter in the form of his life — later this month.
Comments
comments