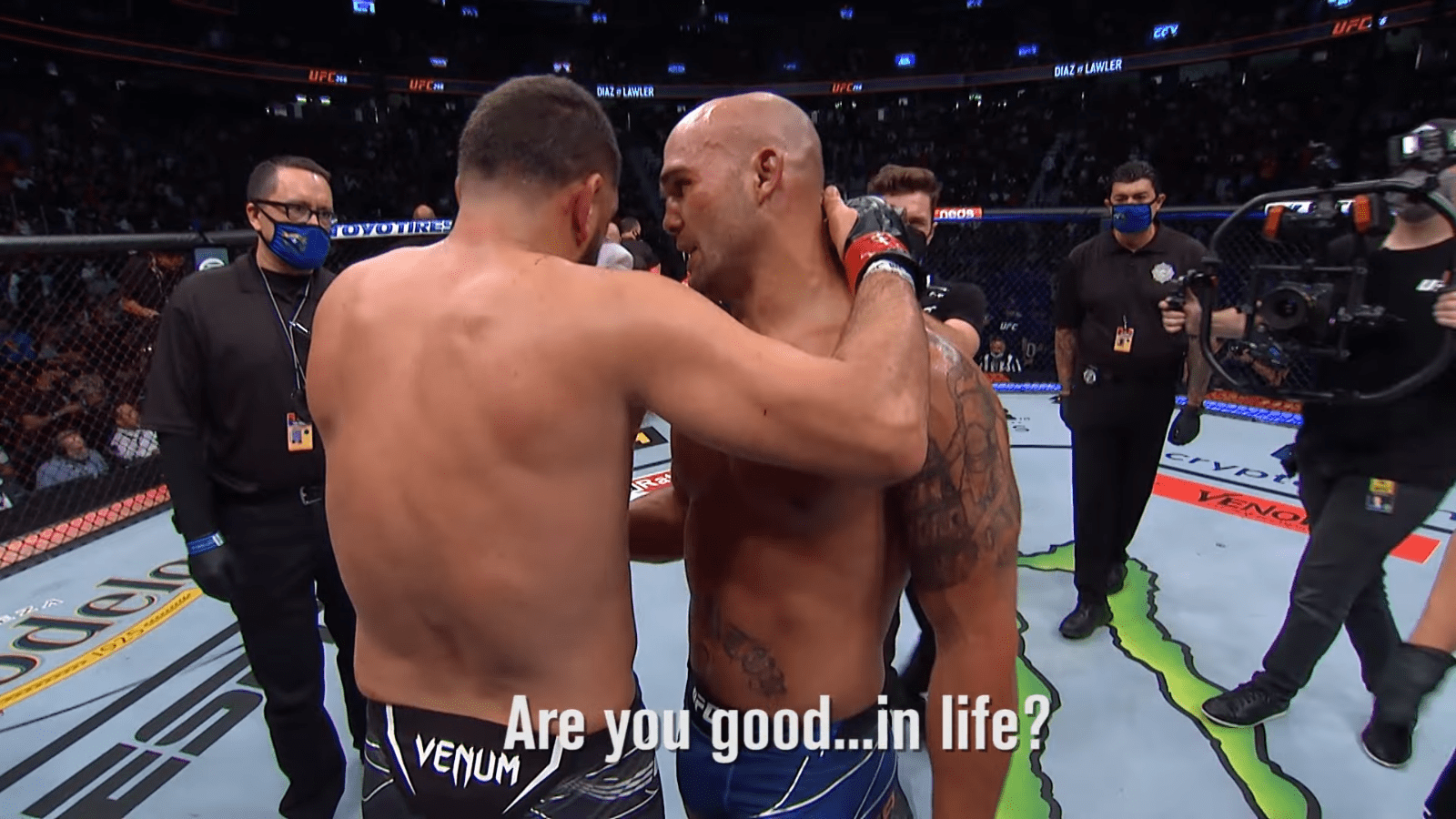 Robbie Lawler and Nick Diaz might have traded blows at UFC 266, but once the contest had ended, it was all respect between the two legends.
As Diaz was unable to rise to his feet in the third, Lawler pulled his former rival to his feet and the pair shared an embrace in the Octagon to the cheers and applause of the fans in attendance. During that embrace, UFC cameras picked up their conversation, as shown on the latest episode of The Thrill and the Agony.
"Are you good?" Lawler is heard asking Diaz. "Are you good … in life? That's fucking different. Let's fucking get there. You know what I'm saying? Let me fucking know if I can help."
Much had been made of Diaz' mental space before his first fight in six years, with questions being raised about his willingness to compete versus the need to earn money. While Diaz has often been open about his hatred of competing in mixed martial arts, his advanced age had many fans increasingly worried as UFC 266 came to pass. Even in his own post-fight interview, Diaz alluded to some personal issues in his team that meant he wasn't in any great space to be competing.
"I'm glad at least I put on a show," Diaz said. "A lot of stress coming into this one. I don't have no excuses. I had a long time off and I knew I had it coming. I don't know how this fight got set up. I had to switch up my whole management and set up, the way the fight got set up. It was just a bum rap. No excuses. I had it coming and he was in great shape. I knew I was leaking here, so I didn't want to make too much of a mess. But I'm glad to be back. I'm glad I put on a little show for you."
Comments
comments