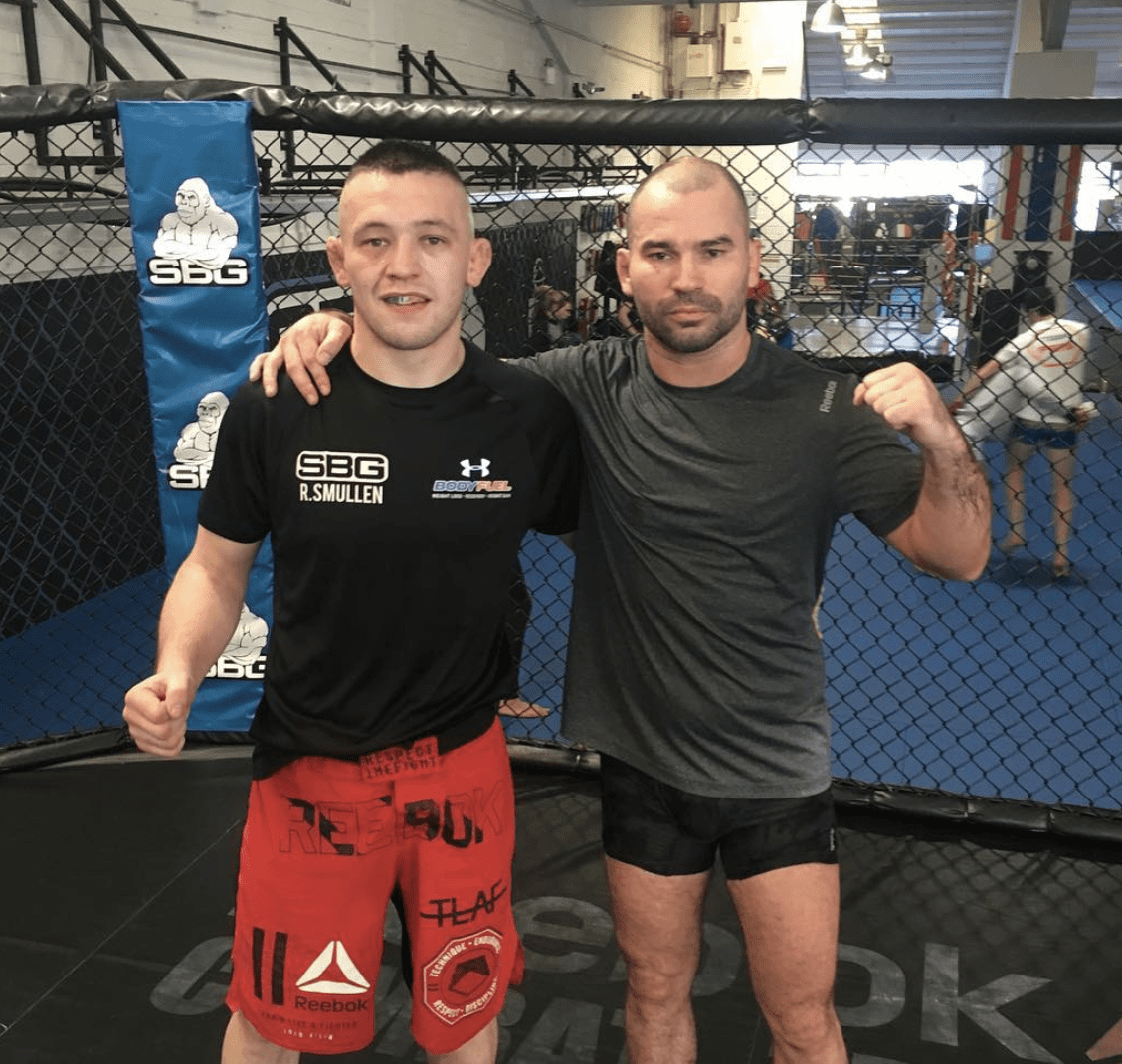 Undefeated lightweight Richie Smullen might have the opportunity to work with one of two elite champions in Daniel Cormier and Stipe Miocic, but make no mistake, he's on this season of The Ultimate Fighter to represent one team: SBG Ireland.
Smullen has traveled over to Las Vegas to take part in the 27th season of the show, which is focused on the participants' undefeated records. And just as you'd expect from a man who trains alongside UFC lightweight champion Conor McGregor, Smullen (3-0-1) is lacking no confidence.
"I'm more than ready," Smullen said to TheMacLife at the TUF 27 media day. "My main focus is this now. I'm here to beat everybody in front of me. My mind is set, my weight is good, my skills are ready, I've got a great team back home. No matter which coach I get for this season, my teammates is back home in Dublin. They've prepared me well, I've got great rounds in with Artem [Lobov], Conor, Blaine [O'Driscoll], everybody in SBG, my coach John Kavanagh.
"They all helped me out. I'm here to represent them guys. No matter what team I get picked on, whatever team it is, I'm team SBG Ireland."
In fact, Smullen's teammates didn't just help him out in training, one of them went much further. Lobov, who himself featured on TUF 22, actually helped Smullen in making it to Las Vegas in the first place — something Smullen won't forget.
"Believe it or not, it's because of Artem I'm over here," Smullen said. "Artem paid for the trials, sent me over. I did the trials myself, obviously, but without Artem I wouldn't have been here, wouldn't have had this opportunity. So for them guys, I'm really grateful."
–
Comments
comments