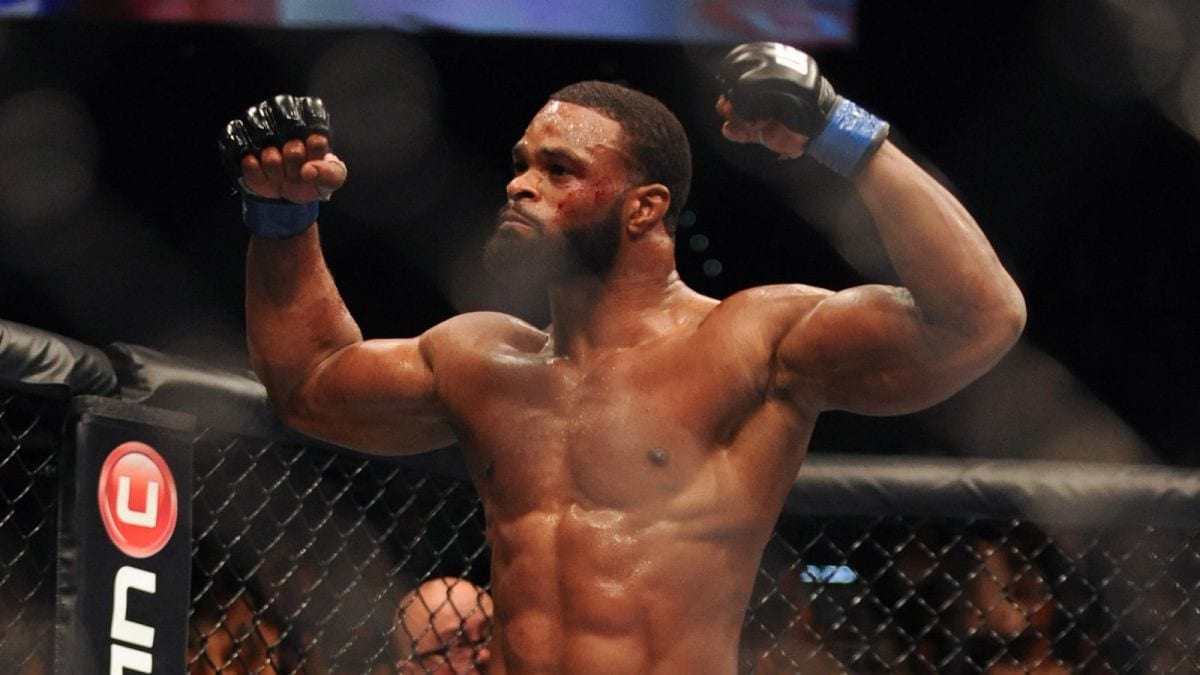 When Nate Diaz took to his social media to heavily hint that he'd be back in the cage in a couple of months, most fans and pundits were happy to hear it. 
Long been a fan favourite, Diaz hasn't appeared in competition since his rematch with Conor McGregor at UFC 202 in 2016. Since then, the younger Diaz brother has been on the sidelines, apparently biding his time and awaiting a decent contest to come back to. Then, apparently bored by waiting, Diaz seems to be targeted a return in May or June, although the weight class and opponent is far from certain.
"Sick of sitting around waiting for you fuckers to do shit," Diaz wrote on his Instagram. "There's no excitement in this fight shit, step your games up I'll see u around May, June. Sincerely The Real Champ."
One person who isn't impressed by Diaz' statement, however, is UFC welterweight champion Tyron Woodley. Woodley and Diaz were rumoured to fight at last December's UFC 219 in a contest for Woodley's 170-pound title, only for negotiations to fall through. It appears Woodley hasn't quite forgive Diaz for letting the bout fall through.
"You've been sitting around waiting on who?" Woodley said, speaking on TMZ. "You've been offered fights. You said, 'Oh I'll fight Tyron, I just want $55 million. The amount I've never made times 25'. I think it's funny, I think he's trying to get a buzz. He's the 'real champ', he's never been close to winning the world title in his life. And before Conor McGregor, you got to realise, Nate Diaz was .500 as a fighter as a lightweight. One in four as a welterweight.
"He was sitting around eating [and] blowing trees, and all of a sudden he got a chance to step up on last minute notice. He seized the moment, now he's a superstar. You gotta give him his credit, but [Nate,] you haven't been waiting been waiting around bruh. Get out of here."
–
Comments
comments