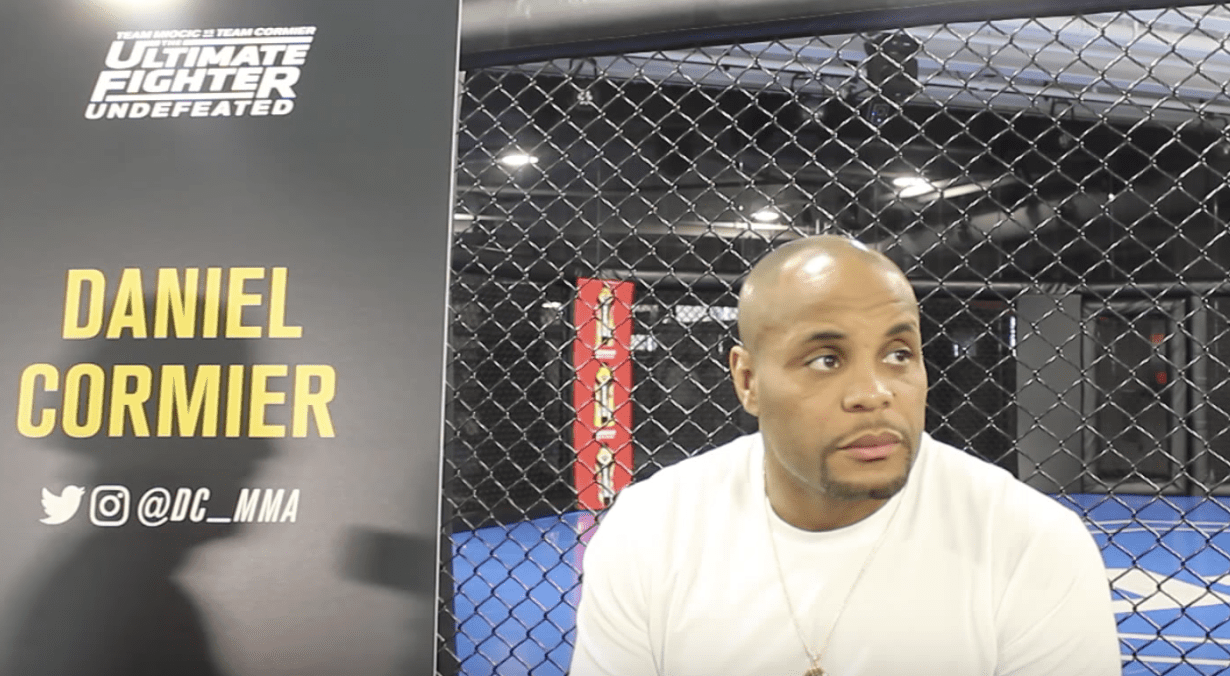 Daniel Cormier had absolutely no idea that he'd end up facing Stipe Miocic for the UFC world heavyweight championship. And while he might be confident that the fight will end up going his way, he doesn't know for sure what the outcome will be. The one thing he does know, however, is that no matter how much pressure is applied, he won't fight his teammates.
When Cormier vs. Miocic was announced last week, most questions surrounding Cormier immediately became about Cain Velasquez. Prior to the UFC 226 main event's announcement, Cormier had ruled out a move to heavyweight, as he claimed Velasquez' return to the division from injury would keep Cormier out.
But after speaking with Velasquez himself, Cormier found himself accepting the bout with Miocic and setting up a historic contest this Summer. That being said, if Velasquez returns to action with a victory, and finds himself in line for a shot at the belt, Cormier will (not for the first time) get out of his teammates way.
"We like to keep people on their toes," Cormier said, at the TUF 27 media day. "But if I become the heavyweight champion of the world, Cain wins a comeback fight and is in line to fight for the title, I'd walk away again. There's no way I would ever fight him. This is his division, so if I become the heavyweight champ, and he wins a comeback fight and is line for a title shot, he'll fight somebody else."
Don't think that loyalty only sticks with Cain. Cormier and Velasquez make up two of the most famous three out of the American Kickboxing Academy gym, with the third being Luke Rockhold. And while Rockhold might find himself training away from San Jose these days, should the middleweight title contender decide to quit cutting weight and move to Cormier's weight class of light heavyweight, Cormier would do the same for him as he would for Velasquez.
"If Luke came up to 205, then I would just probably be done," Cormier said. "I'm not fighting those guys. I would sit here [and say] 'you guys can have that belt back and I'm done'. I'm not going to fight Cain Velasquez, I'm not going to fight Luke Rockhold. It will never happen. I would actually much rather vacate both championships than fight both of those guys. So I won't give you a quote that lets you guys spin it or anything.
"Won't fight Luke. Won't fight Cain. I'd rather be belt-less than fight either one of them."
–
Comments
comments