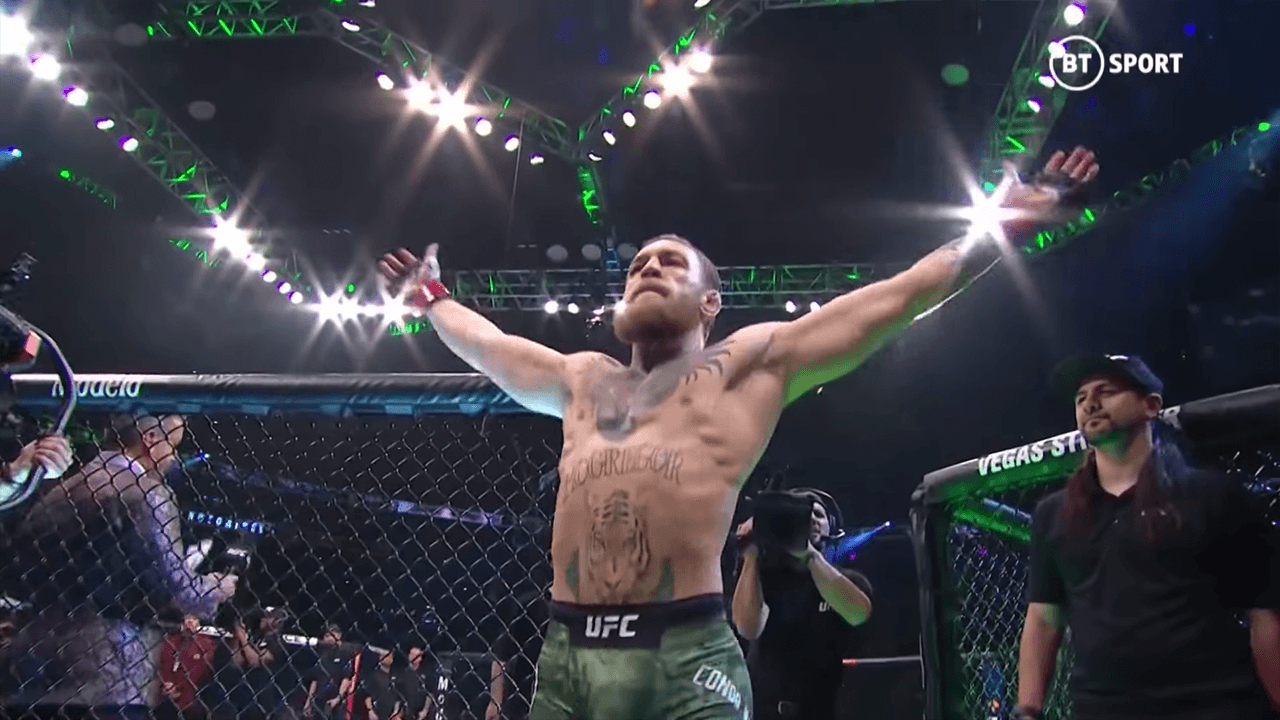 Last Saturday night, Conor McGregor walked into the UFC Octagon with a heap of pressure on his shoulders.
With it being some 470 days out of the UFC cage, and his last contest a defeat, McGregor had plenty to prove to naysayers (not for the first time). In the end, he left the Octagon in victory without a hair out of place, defeating Donald Cerrone in 40 seconds.
As usual, a McGregor fight came with the traditional McGregor fight nerves — a feeling that the stakes couldn't be any higher. And, as usual, the Irishman walked to the Octagon without displaying any of them.
Rewatch McGregor's UFC 246 cage walk in the video below.
Please note, the footage may be regionally locked in some places.
–
Comments
comments