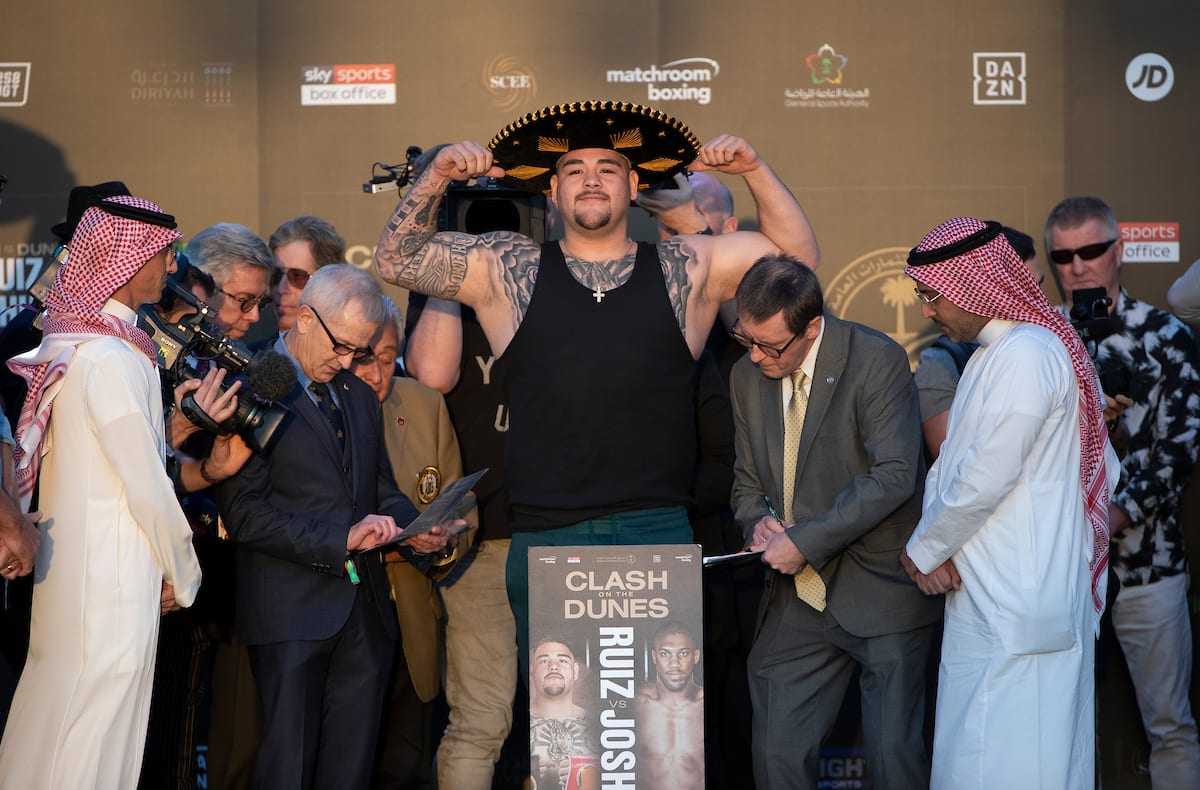 Andy Ruiz Jr. has split with his longtime trainer Manny Robles as he prepares to return to boxing following his disappointing showing against Anthony Joshua.
Ruiz entered the rematch with Joshua as the world champion far heavier than was necessary, and revealed almost instantly after losing the contest that he hadn't prepared properly at all, and the sudden financial windfall from his initial victory over the Brit had sent Ruiz partying too much.
In Robles mind, the split and Ruiz' decision to look elsewhere for coaching is far from a surprise.
"I've seen it coming, I'll be honest with you," Robles said, speaking with ESPN. "Andy was just doing whatever the hell he wanted to do. The dad, obviously with him being the manager, he just had no control over his son. None of us had control of him, for that matter.
"So I just saw it coming, it wasn't going to work because he wasn't listening. He's not listening to me, he's not listening to his dad, he's not listening to anybody. He said it himself after the [post-fight] press conference.
"Fortunately for me, Andy took the blame on himself and didn't sit there like a majority of fighters and blame the coach."
It's believed Ruiz is in talks with promoter Eddie Hearn about a return contest with Dillian Whyte.
Comments
comments