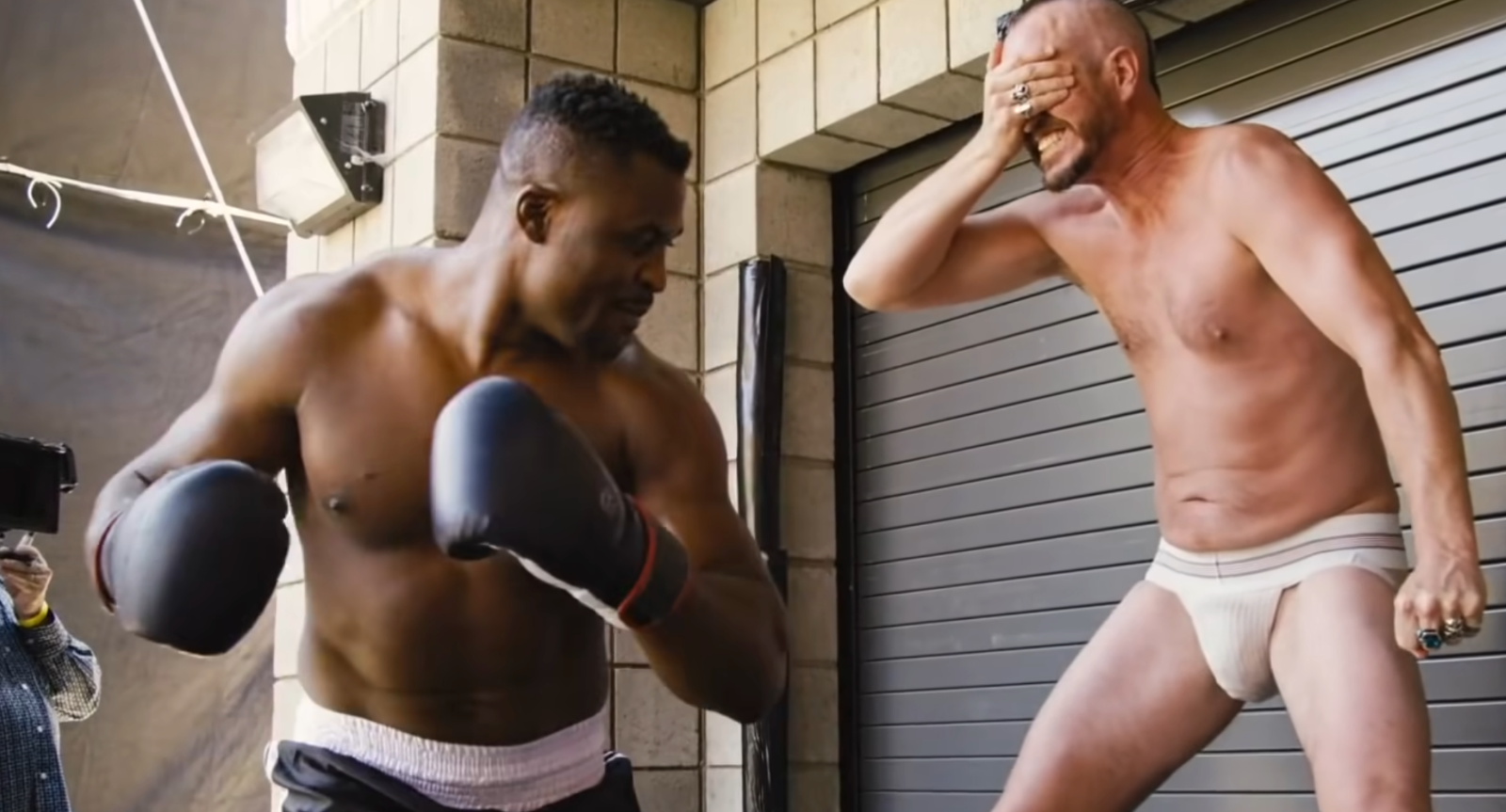 Francis Ngannou is going to the movies.
Kind of.
The UFC heavyweight champion is set to feature in the upcoming Jackass Forever, which is released on February 4 next month. In the film, Ngannou is tasked with punching one of the Jackass crew in the genitals as hard as he can. Twice.
"That's the craziest thing that I've ever seen. Man, I had to punch somebody in the nuts," Ngannou said on a podcast last year. "I did it the first time, [they're like] 'Listen man, we know you. People know that you're the hardest puncher in the world. It wasn't hard enough.' I was like 'Are you kidding me? Like, I'm nervous. I don't know, I could hurt this guy, did he at least have kids or something already?"
Now, you can get an idea of just how the set up looks, as the final trailer for the presumably last installment of the Jackass franchise has been released.
Ngannou's starring role appears roughly 1 minute 20 seconds in. Enjoy.
Comments
comments