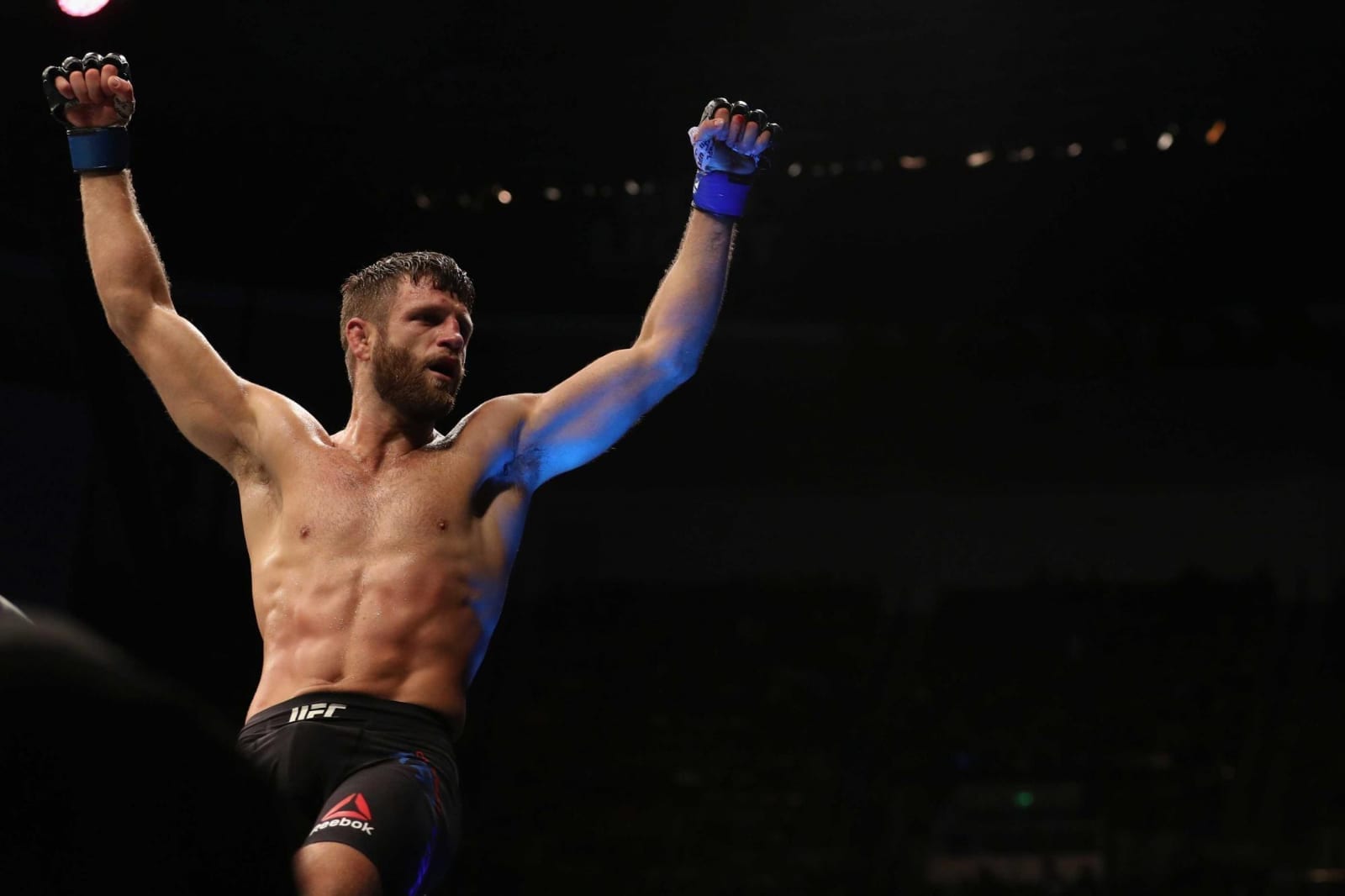 Calvin Kattar learned a tough lesson around a year ago: there can be a wide gap between a division's top contenders and those a little bit further down the rankings.
The Massachusetts native will take on his second UFC main event in succession this weekend against the teak-tough Giga Chikadze this weekend, a fighter who is undefeated in seven outings in the Octagon, but says in the lead-in that the experience he garnered in his wide unanimous decision loss to Max Holloway in Abu Dhabi last year will serve him in good stead.
On that occasion, Kattar came up second best to an impressive boxing performance from Holloway which saw him absorb nearly 450 blows throughout the 25-minute fight in a performance he told DAZN was something of an eye-opener.
"Any time you get a chance to step in there with one of the GOATs of the division, you're definitely going to pick some things up," Kattar said. "Being in there with that calibre of a fighter, feeling that calibre … Top 5 is different than everybody else in the division. You got contenders working their way up but feeling that level only helps you prepare for the next one and that level of guys.
"We'll see if Giga is on that level. We have the opportunity to make things right."
That will be easier said than done. Chikadze's two most recent wins have been his most impressive as he blitzed past experienced veterans Cub Swanson and Edson Barboza but Kattar, who has never been knocked out in a professional fight, says he knows how to avoid a similar fate.
"Straight fight IQ," he says of his strategy. "I know I got (toughness) to rely on. I know I got that in the back pocket but I don't want that to become Plan A. This game, it's important to try to hit and not get hit.
"It's not cool to take damage but at the end of the day not everyone could take that damage and keep them in the fight long enough to go out and get that finish. For me, it's good to know I have that in the back pocket and it always keeps me in the fight, looking for the finish."
And now that he is a seasoned main eventer, Kattar says it is time to start making the most of these opportunities in the sport's spotlight.
"An opportunity to give an undefeated fighter in the UFC his first loss will only catapult me and hopefully put me next in line with the contenders chasing that strap. It's a short list of guys and a win over Giga would be huge," he said.
Comments
comments