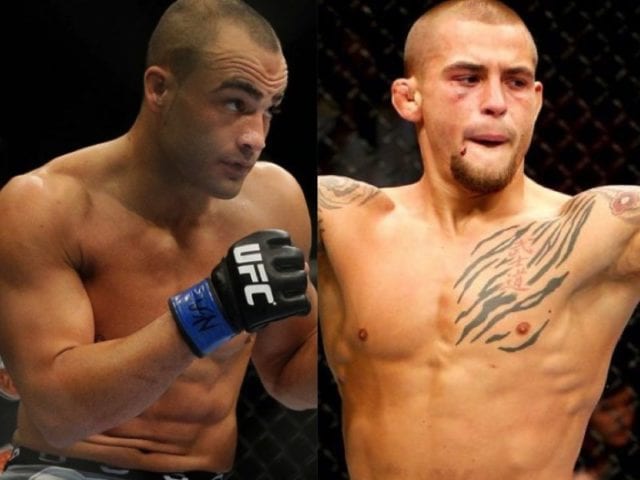 It might be a shame, but even barnburners don't get to have happy endings.
The UFC 211 preliminary main event between Eddie Alvarez was starting to look like an epic in the making, with Alvarez nearly out on his feet, only for him to clip Poirier hurt him right back.
But then, it all ended in tears. For both.
With Alverez holding Poirier against the cage, he began hitting knees to Poirier's head, only for Poirier to get his hands to the mat and render the next blow landed completely illegal.
NO CONTEST! Eddie Alvarez aplica joelhada ilegal em Dustin Poirier. Árbitro Herb Dean paralisou a luta e considerou o golpe não intencional. pic.twitter.com/hN0HPo1Kw1

— Octógono UFC (@OctogonoVirtual) May 14, 2017
And, while that was enough to upset most viewers, most were calmed when Poirier berated an irritated Dallas crowd, demanding they show Alvarez more respect.
—
Comments
comments