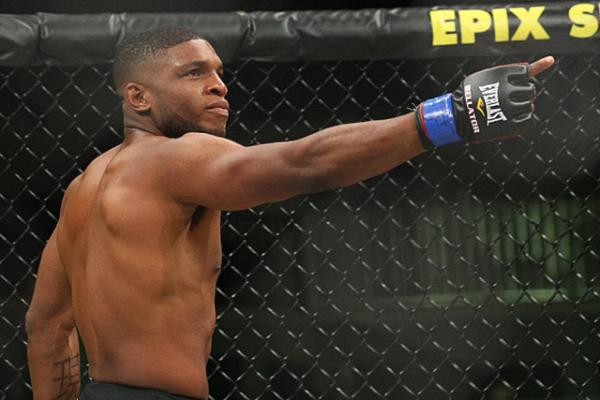 At this stage Paul Daley's left hook probably could be considered as one of mixed martial art's most vicious weapons along with Dan Henderson's right and Conor McGregor's counter left.
At Bellator 183 tonight, Daley faced off with Lorenz Larkin in what had become a grudge match following various altercations throughout fight week. While the first round was something of a tentative feeling out process, the bout ended in an explosion fitting of Daley's moniker 'Semtex'.
Throwing a spinning back fast that appeared to clip a ducking Larkin's head, Daley followed up with a hard left hook that had Larkin felled, before following up with hammer fists to end the contest.
The Brit didn't waste anytime on the microphone to make a point — calling out old rival Michael 'Venom' Page.
"Back home we got a very similar character to me — MVP — get that little punk in here with me and he's getting knocked out as well," Daley said, speaking in the cage after the fight.
"I'm not really a mixed martial artist, I'm just a guy who lies to fight and when I fight, people get knocked out."
The fight puts Daley at 40–15–2, while Larkin falls to 18–7 (and 0-2 in Bellator).
Comments
comments