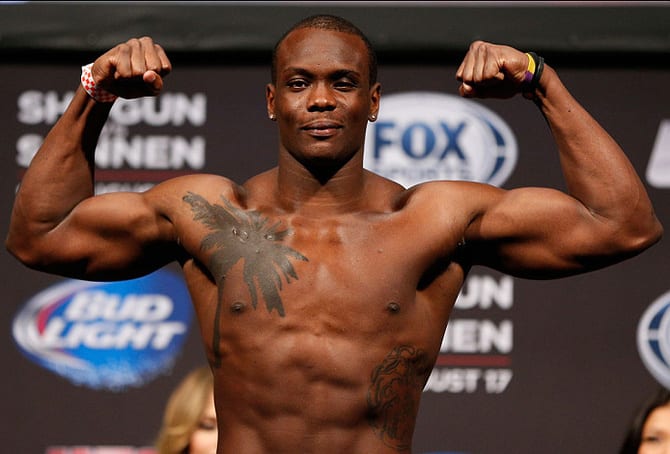 Well, it wasn't the upset the script wrote. Yushin Okami stepped in against Ovince St-Preux on last minute and faced the consequences.
In the first round, Okami shot for a (patented) takedown, only to be stuffed and soon fell trap to St-Preux's increasingly renowned Von Flue choke.
It was a long shot for Okami.
Usually competing as a middleweight, Okami stepped in on late notice after original St-Preux opponent Maurico 'Shogun' Rua was forced to withdraw. The step up — both on late notice and in division — might have done well to get himself noticed, but it also put Okami in a position of less-than-stellar preparation (on which St-Preux capitalised).
"I pretty much knew the choke was there when he put his hand around my head and I basically trap his glove," St-Preux, said following the bout. "After that it's just me locking up and waiting for him to pass out."
Comments
comments