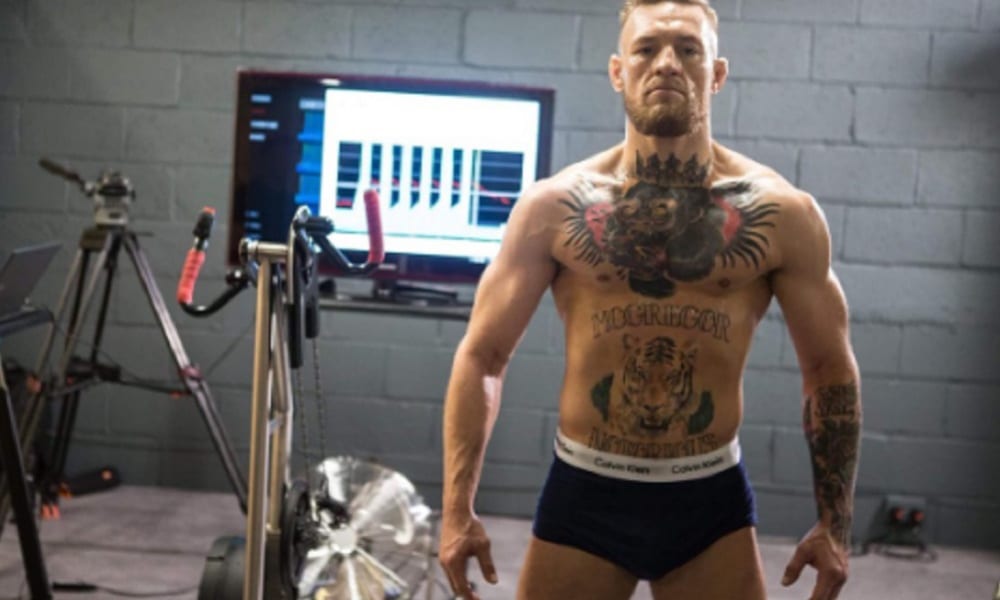 Conor McGregor is the 9th fittest male athlete on the planet, according to a new list published by Sports Illustrated.
The UFC lightweight champion, whose training program McGregor F.A.S.T. is available to purchase online, was described by the publication as possessing an "insane level of fitness and athletic abilities" and was placed in the top ten by a panel of experts in the field of training, strength and condition and performance.
In it, Sports Illustrate writes: "Ireland's unapologetic, unabashed superstar athlete may have lost to Floyd Mayweather, but the 29-year-old's ability to compete against one of boxing's best—after already making history in a completely different sport, becoming the first to hold two UFC belts at two different weight divisions at one time—speaks to his insane level of fitness and athletic abilities."
McGregor's 9th spot sees him ahead of the likes of Jordan Burroughs, Gennady Golovkin, Demetrious Johnson and Rafael Nadal.
The top three is comprised of Roger Federer, Lebron James and, in top spot, Cristiano Ronaldo.
Comments
comments