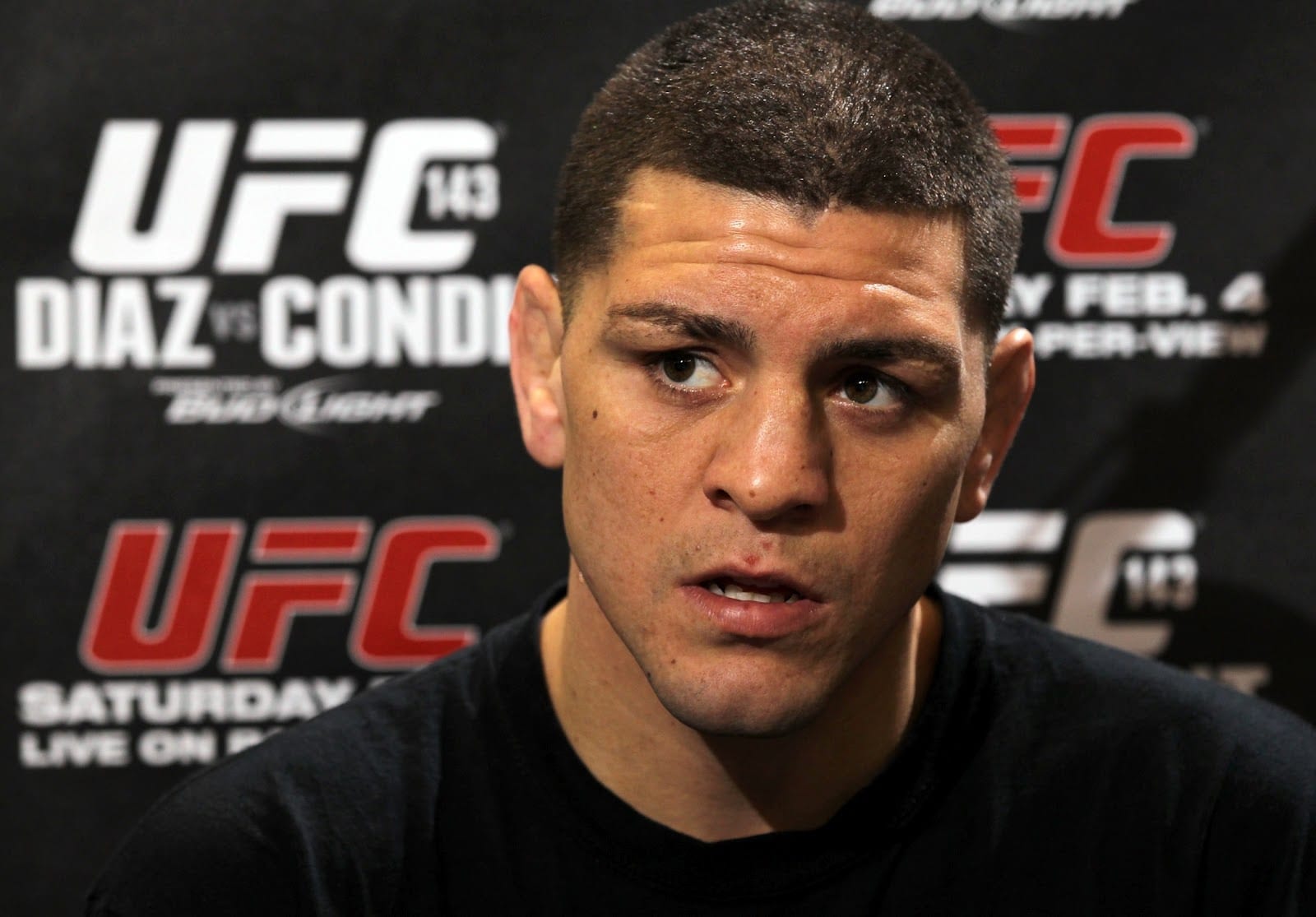 Add Nick Diaz to the list of those unimpressed with Michael Bisping's decision to fight Georges St-Pierre.
Although, theres perhaps a slight difference between the welterweight and UFC fans.. in that Diaz fancies a crack at Bisping himself.
"I talked to Michael Bisping already in New York about doing this fight," Diaz said, speaking with TMZ Sports. "There's more money for him if he takes a fight with me. We're talking abut a catchweight fight, he's talking about as if it's hard to make the weight, I'm like 'come on'.
"It'd be a non-title fight, so after I whoop his ass, he still keeps his belt. So that's more money, then you go fight GSP. Same with Georges, I'm just doing more numbers than GSP, you're gonna make more money if you fight me."
Rumours of a Diaz return have circulated ever since his suspension from the sport finished last year. He has reportedly been offered bouts against both welterweight champion Tyron Woodley and Robbie Lawler, only to turn both of those contests down.
—
Comments
comments