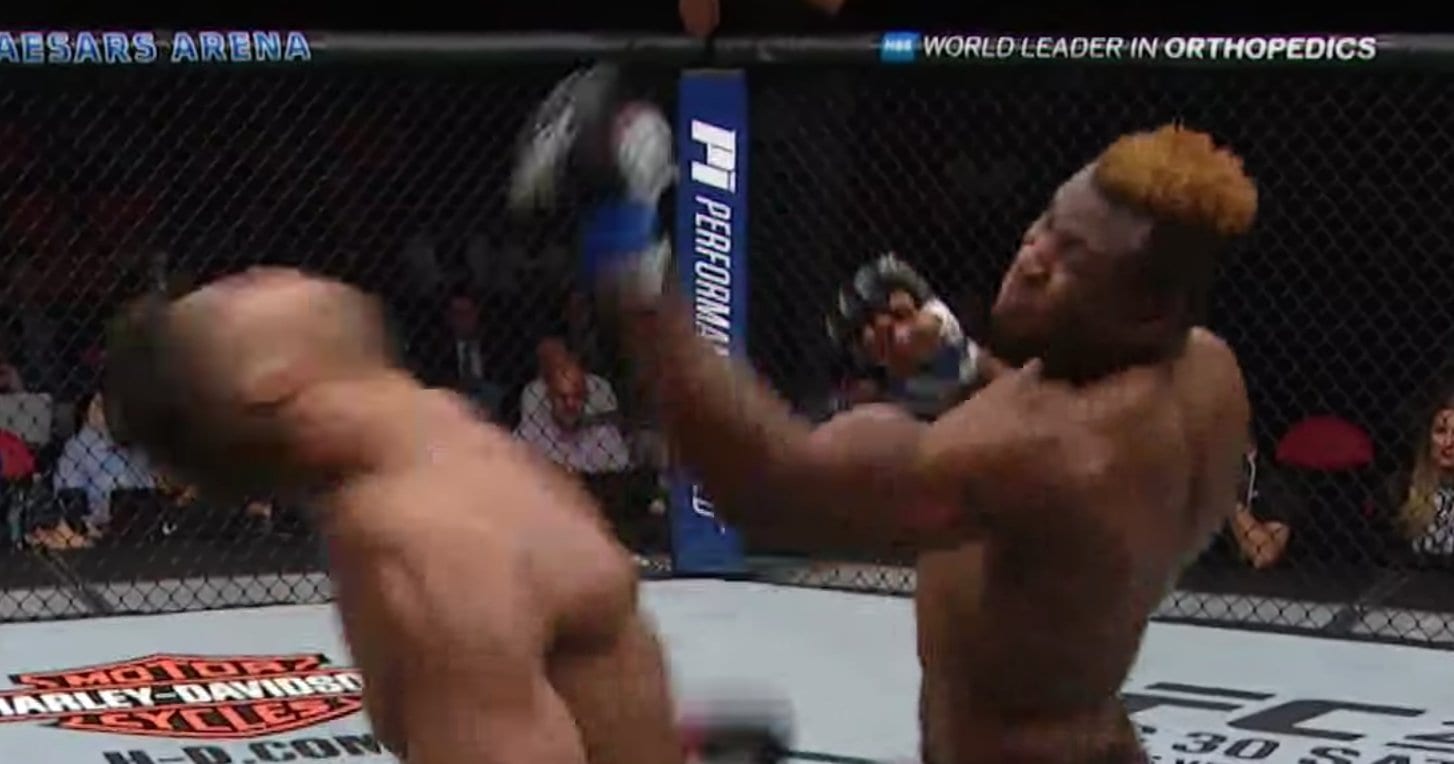 If there was ever any question that Francis Ngannou is a force to be reckoned with, then it's been well and truly answered.
At UFC 218 in Detroit, Ngannou met Alistair Overeem in the co-main event and landed one of the most brutal knockouts of the year. The two heavyweights started to exchange, and while Overeem's chin was in the air, Ngannou landed a huge left uppercut that put the Dutchman out cold.
Ngannou is now the number one contender for Stipe Miocic's heavyweight title in what will be just his seventh UFC fight.
WOW! #UFC218 pic.twitter.com/3zPhqlGhgW

— Fancy Combat (@FancyCombat) December 3, 2017
"It is one punch," Ngannou said in his post-fight interview. "Not just to Overeem, not just to Stipe, I will do that to everyone. I am on my way to completing my dream … Tell Stipe that I am coming. I am on my way to collect my belt. I thank him for keeping it for me but that time is over. That is my belt."
Comments
comments