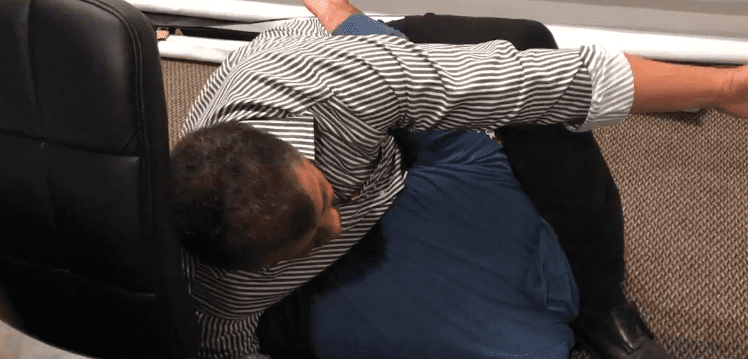 Before he made his name as an astrophysicist and all round science personality, Neil Degrasse Tyson was a decorated high school wrestler.
Apparently, decorated enough to teach a former UFC champion a thing or two.
In a clip posted to the UFC's twitter account, the promotion have shared a brief video of Degrasse Tyson and former welterweight champion Matt Serra grappling on the floor, while Degrasse Tyson instructs him how to perform a pinning maneuver in amateur wrestling.
Ready for the best :50 seconds of your life? @NeilTyson wrestling w/ @MattSerraUFC ⬇️ #UFCUnfiltered pic.twitter.com/YWBy87CklH

— UFC (@ufc) May 22, 2017
Degrasse Tyson has spoken warmly of his wrestling background in the past. In an interview with FloWrestling, the scientist once described his old athletic outings as the hardest things he had ever done.
"Anyone who has wrestled knows that it's the hardest thing in the world to do," he said. "Anyone who says something else is the hardest thing has never wrestled. That's what I have found. … You don't wrestle because it's easy, you wrestle because it's hard."
Who knows, maybe if the sport was a bit bigger when he was a young man, we could be talking about Neil Degrasse Tyson the champion, not the astrophysicist.
Comments
comments