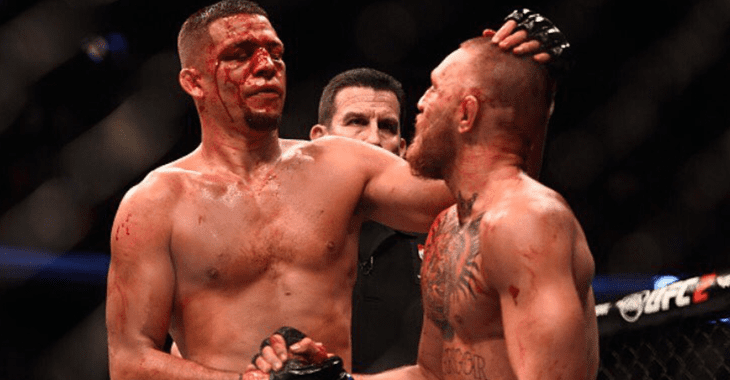 Nate Diaz hasn't been seen in the UFC Octagon since his loss to Conor McGregor in their legendary second contest at UFC 202.
After going one a piece with the Irishman, Diaz had become one of the most popular fighters in the promotion, but his apparent disinterest in fighting anyone other than McGregor for a third time has kept him out of the cage ever since.
Now though, with nearly twelve months past since his last outing, it appears the Stockton native is starting to get closer to ready.
"Time will tell, we'll see what happens in the coming months," Diaz said, speaking with the Roman Show. "I'm sure I'll be in there sooner than later but for now I'm taking the Summer off, hanging out and checking up on some things."
Diaz and McGregor have one of the most famous rivalries in mixed martial arts history, with both of their contests breaking then-records at the box office. A third fight, particularly one for McGregor's lightweight title, could likely be the biggest fight in the sports history.
Comments
comments