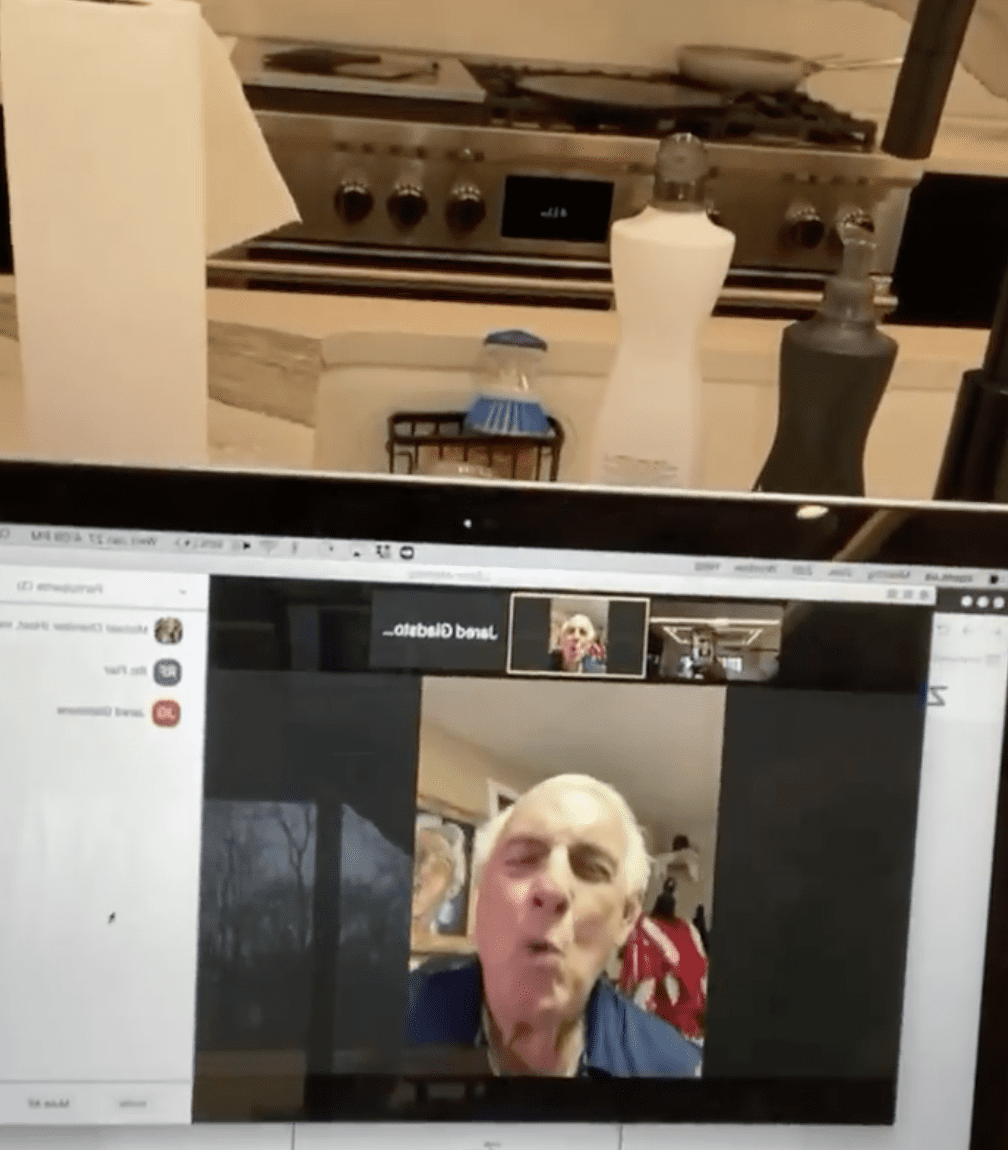 When Michael Chandler defeated Dan Hooker at UFC 257, he made sure to drive home his moment with an impassioned speech in his post-fight interview.
An interview, he says, which was inspired by professional wrestling legend Ric Flair.
"I tell y'all this. This is the greatest moment in my professional life!" Chandler said immediately after his knockout win. "Conor McGregor! Surprise, surprise! There's a new king in the lightweight division! Dustin Poirier! Your time is coming! And Khabib! If you ever do see fit to grace us with your presence back here in the UFC octagon in your quest for 30-0, you've gotta beat somebody. So beat me, if you can! God bless! See you at the top!"
Well it turns out a certain someone was watching Chandler stamp home his authority, and Flair himself made a call to Chandler to offer his congratulations.
"Are you kidding me?! Just got a personal zoom call from @ricflairnatureboy to congratulate me on my win at #ufc257 Living an actual dream. Thank y'all for being on this journey with me. Stay the course. Eventually all your hard work will pay off, you just still have to be standing there with arms wide open when it does. WOOOOOOOOOO! See you at the top! Huge thanks to @theathleteassist for making the connection for me."
–
Comments
comments