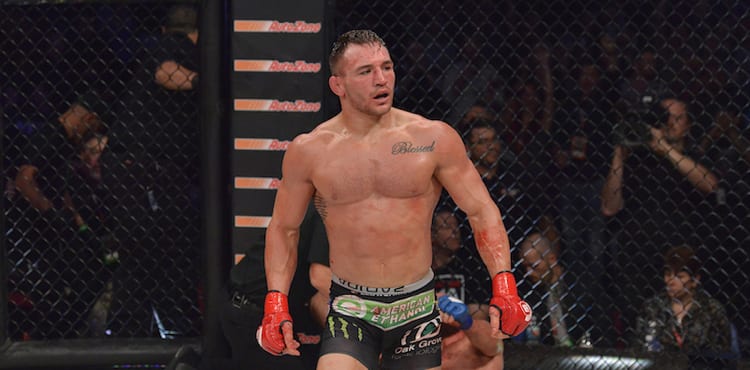 Well, Brent Primus is your Bellator lightweight champion, but he didn't exactly win the title without a few questions.
Early into the first round, Michael Chandler appeared to suffer an ankle injury (although how that occurred is still uncertain), and was barely able to stand. Primus recognised the advantage, and threw an abundance of leg kicks to take advantage.
After an epic scramble, the referee suddenly stepped in to stop the action, asking the ringside doctor to step in and examine Chandler's ankle and le — and that's when the weird got weirder.
As the Doctor was deliberating on his decision, Chandler stood to roar to the crowd in a sign of wanting to continue, only for someone to pull the stool he'd been sat on away, and he fell to the floor. The doctor then called the fight.
Check out the… slightly odd video below:
Ha… They just pulled the stool out from Michael Chandler before he went to sit down, causing him to crash to the canvas, then he gets TKOd pic.twitter.com/9cjAQp9SH1

— Fury's Fight Picks (@FurysFightPicks) June 25, 2017
—
Comments
comments