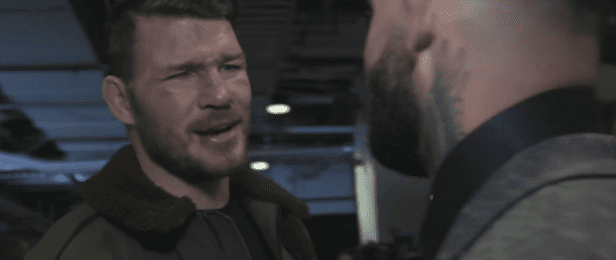 At UFC 217, Cody Garbrandt and Michael Bisping found some common ground after a week of playful back and forth.
The two had been bantering with each other throughout last week, with both men claiming they were involved in the real main event of the super-stacked UFC 217 card. After Saturday night's event was over, however, neither really had much time for jovial wisecracks.
Both men lost their world titles against their opponents, each falling short after compelling contests. But, instead of feeling sorry for themselves, the two former champions faced the media and confirmed that they would be back in the cage fighting again.
And, in what was a heartwarming moment during a Garbrandt interview with reporter Megan Olivi backstage, Bisping approached 'No Love' to offer words of encouragement from a veteran to a young star in the making.
"You win some you lose some pal," Bisping said.  "Well done man, well done. Well done. Fuck it you know? That's the way it goes. That's the way it goes, it's the fight game, you know what I mean? All these people talking shit, they don't have the balls to step in there.
"Well done. I'm proud of you."
Comments
comments