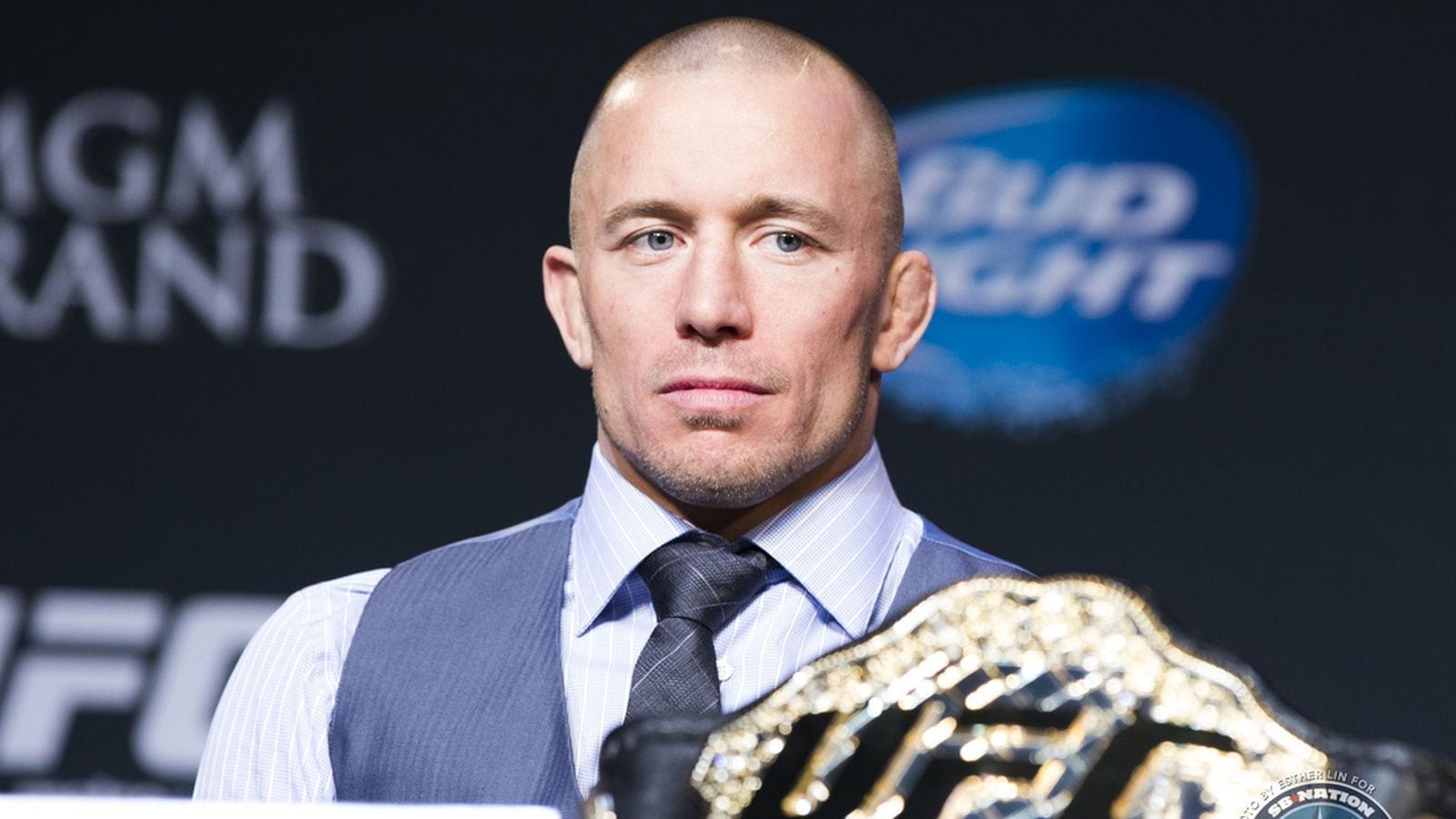 It's safe to say that — like the majority of the MMA fanbase — Dana White was stunned by just how impressive Georges St-Pierre looked in his UFC 217 fight against Michael Bisping.
The former welterweight champion came off a four year lay off to move up in weight and win the middleweight title — something the likes of which has not been seen in the sport before.
Yet despite the win, there are still questions surrounding the new 185-pound champion. Did he feel affected by the extra mass he was carrying? Was he really beginning to tire, before stunning Bisping and earning the win? We're unsure. The one thing we can be certain about, according to Dana White, is his next opponent.
"It's going to be [Robert] Whittaker," White said at the post-fight conference. "I don't even know what's going on with GSP. He was transported to the hospital, so he's got to get stitches on his nose. If he doesn't take Bisping down and keeps this fight standing, he comes out of that fight with almost no damage.
"Bisping did some serious work from his back and split his nose open and had him bleeding all over his face. [GSP] took some big shots from the top position and if he didn't do that he probably would've come out unscratched. So yeah, he's got to go to the hospital right now. We'll see how he is and what the status is with him."
Regardless of the stitches, it was an unbelievable performance. Most speculated — even those favouring the Canadian — that we would see some form of ring rust from St-Pierre, even perhaps finding his timing and range to be unalterably worsened.
It was anything but.
"Even Ali didn't look the same after a three-year layoff, you know," White said. "He was still a great fighter, but he didn't look the same as he did before the layoff and very few people have come back from long layoffs. Not only come back and win in their own division, but move up to 185 pounds and fight in that division, it's tough to do.
"Its great to have GSP back. He came after a four-year layoff and fought a great fight tonight. People think Bisping is easy, but show me one easy fight Bisping has been in where you just go in there and walk over Bisping, you don't do it. And GSP looked real good tonight."
Comments
comments