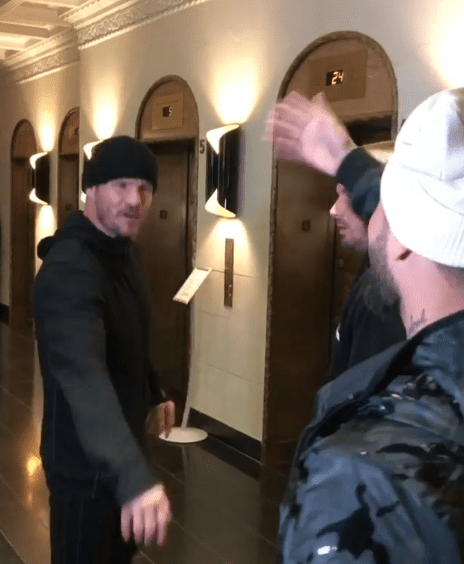 Jorge Masvidal and Michael Bisping are well known for being… vocal members of the UFC roster.
And, with Masvidal having had pointed words for the middleweight champion in the past, it's perhaps no surprise that something was going to happen when they eventually crossed paths. At a hotel in New York today, it finally happened.
The two met in the lobby while waiting Bisping was waiting for an elevator, and it didn't take long for words to start being exchanged.
Both men fight this Saturday at UFC 217 at Madison Square Garden.
—
Comments
comments