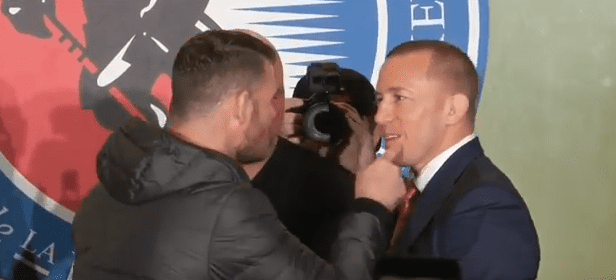 Michael Bisping might not be the best of all time in mixed martial arts, but when it comes to irking other fighters, he could well be up there.
Today in Toronto, Bisping and his UFC 217 opponent Georges St-Pierre came face to face at their third press conference to hype the event. As usual, Bisping offered a litany of insults to the Canadian, constantly running down the former welterweight champion.
Naturally, things got a little tense, particularly when the two stood to face off. As Bisping continued his standard jawing, he touched St-Pierre, who responded with a shove to the Brit, much as he did in Las Vegas last week.
Check it out below:
—
Comments
comments