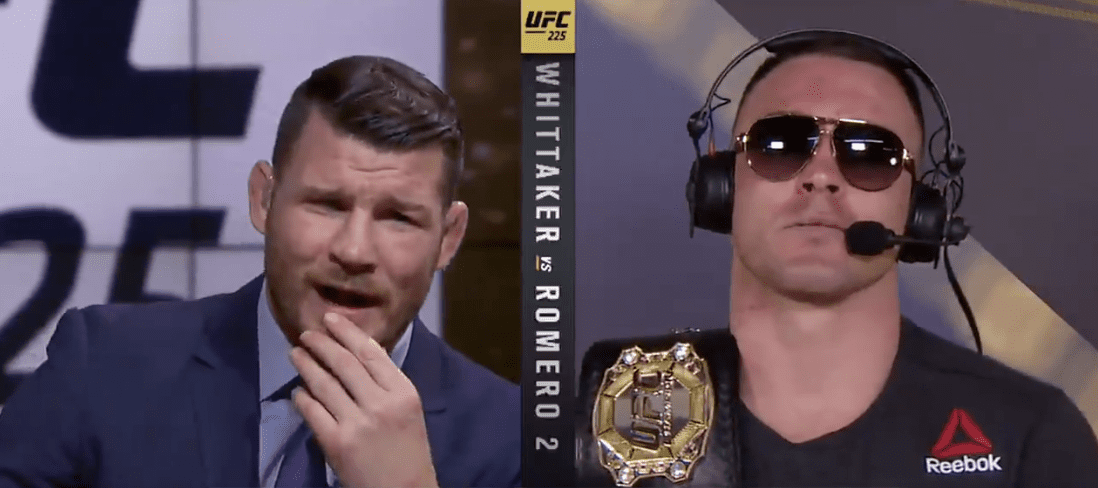 It seems we shouldn't have expected Michael Bisping to change the moment he became a retired fighter.
On Saturday night, the former UFC middleweight champion was taking part in analyst duties for UFC 225, and as such spoke to the winners (via satellite) of the packed pay-per-view card. One of those victors was, of course, Colby Covington — much to the chagrin of a portion of mixed martial arts fans.
When Covington came on the air, he did so with as much pomp and arrogance as was to be expected. For some reason, that irked Bisping, and what was intended to be a platform for Covington to boast descended into a tense back and forth.
Turn sound on. Grab some popcorn. You're welcome. pic.twitter.com/8q2QxCvXxL

— FOX Sports: UFC (@UFCONFOX) June 10, 2018
Of course, chances of a Bisping vs. Covington contest are virtually nil. After announcing his retirement from fighting, Bisping revealed he'd had the UFC take him out of the USADA testing pool, and as such would need to take a period of time to be eligible to compete once again.
As for Covington, Saturday's victory earned him the interim UFC welterweight championship and has set up a meeting between himself and undisputed champion Tyron Woodley later this year.
Comments
comments