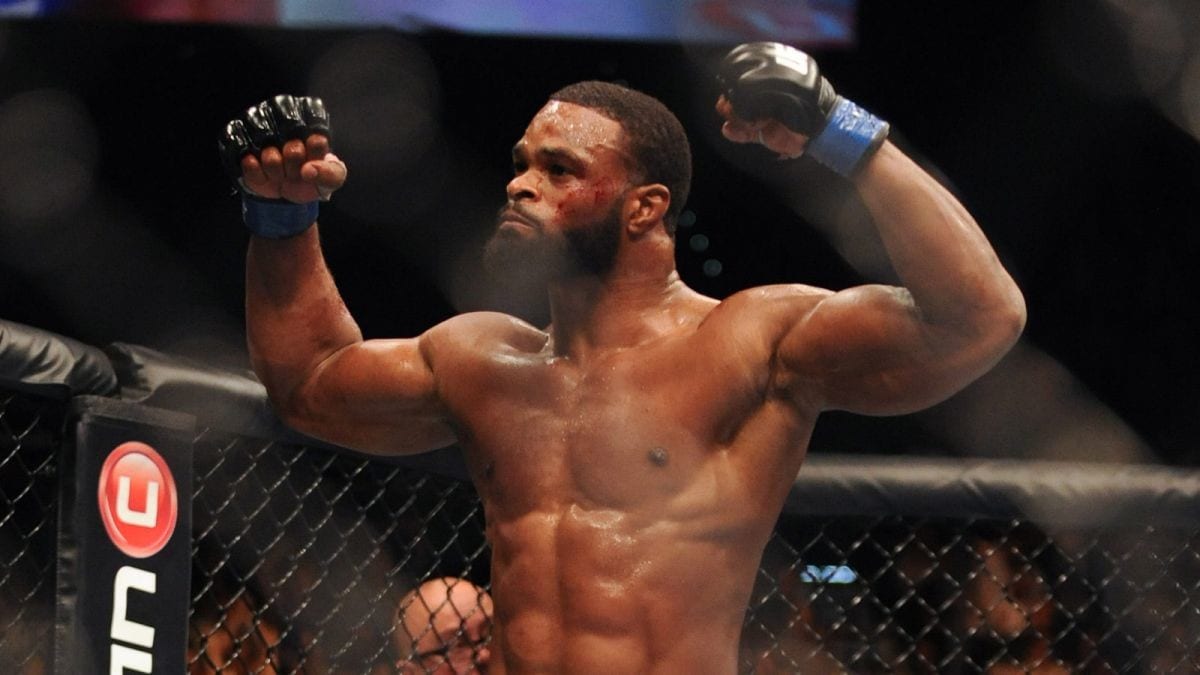 Throughout his reign as the UFC's welterweight champion Tyron Woodley has made no bones about the fact that he's chasing a 'money fight'.
Nick Diaz, Georges St-Pierre and even Conor McGregor have al been in Woodley's crosshairs at one or another but with Colby Covington's win against Rafael Dos Anjos to claim the interim welterweight title at UFC 225, it seems that he may have found the money-spinning rivalry that he has been seeking all this time.
Covington wasted little time in focusing on Woodley in the aftermath of his win last weekend and, despite Woodley saying in the past that he would never give him the time of day, it appears that the champion is now more than open to getting his hands on 'Chaos'.
"I ain't never in my life, I ain't never in my career, I ain't never in my existence as an adult human being wanted to fuck somebody up so bad, beat somebody so bad, embarrass them, end his career so bad, take his life so bad. I ain't saying that figuratively — literally, " Woodley said on Instagram live.
"I'm going to try to hurt him so fucking bad."
Tyron Woodley conducted an Instagram live stream and went off on Colby Covington. Here's a portion of the opening quote:
"I ain't never in my life, I ain't never in my career, I ain't never in my existence as an adult human being wanted to f*** somebody up so bad…" pic.twitter.com/GAA4z8RXSa

— Chamatkar Sandhu (@SandhuMMA) June 11, 2018
–
Comments
comments