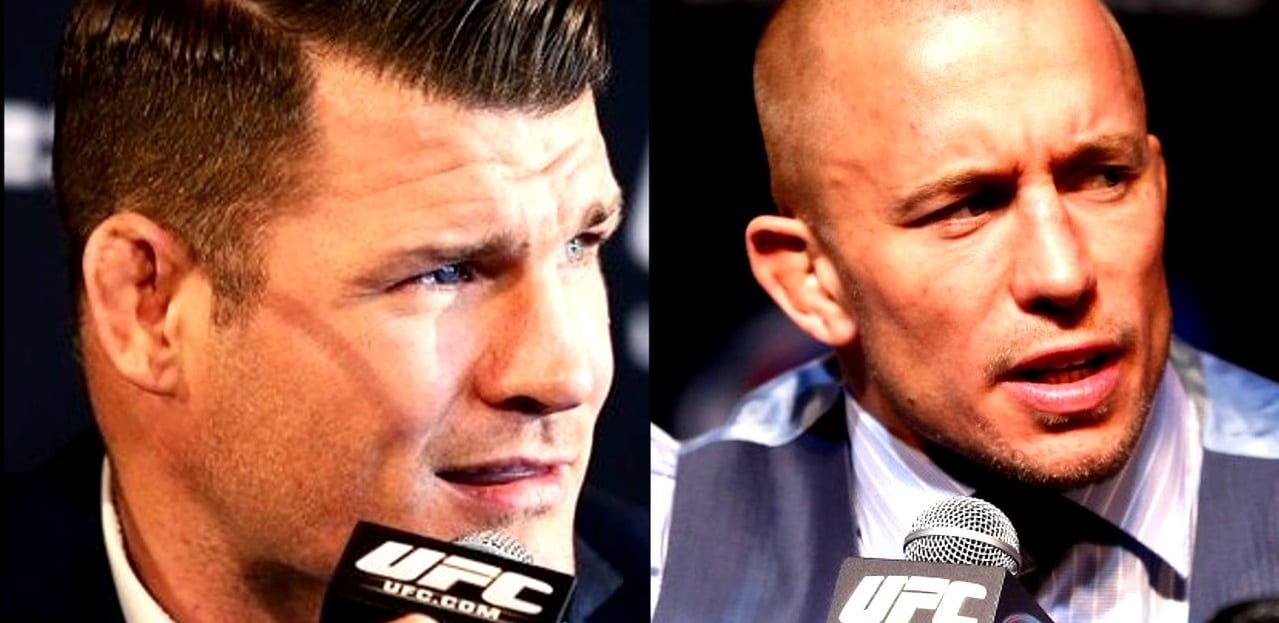 Perhaps Michael Bisping and Georges St-Pierre's growing rivalry isn't all for the benefit of the cameras after all.
Today, following a press conference in Toronto, Bisping and St-Pierre met backstage, where Bisping seemed aggravated by the physical nature of their staredown. TMZ first released the footage.
The exchange came after St-Pierre shoved Bisping during  a staredown following their press conference. Backstage, Bisping approached St-Pierre and challenged him over the physicality, telling him "Georges, where I come from you don't put your hands on a man. If you put your hands on a man that means you got a fucking problem. So keep your fucking hands to yourself, pal, or I'll know you the fuck out right now."
St-Pierre, apparently not intimidated, shot back almost uncharacteristically, telling Bisping "fuck off. Fuck off, you're the one who put your hands on me."
The two then told the other to keep their hands to themselves. In both the last two staredowns, Bisping has mockingly touched St-Pierre's arm to feel the size of his muscle, only for St-Pierre to shove Bisping away.
"I'm not afraid of you," St-Pierre continued in the fracas. "I'm not afraid of you. Don't touch me, or I will break you."
"Look at the state of you. You won't do fuck all, man," Bisping snapped back. "You won't do shit. You won't do a fucking thing, I will break your fucking jaw. Keep your hands to yourself, you little shit.
"Don't try and act tough, it doesn't suit you. … You want to learn to control yourself, you little fucking pussy."
Comments
comments