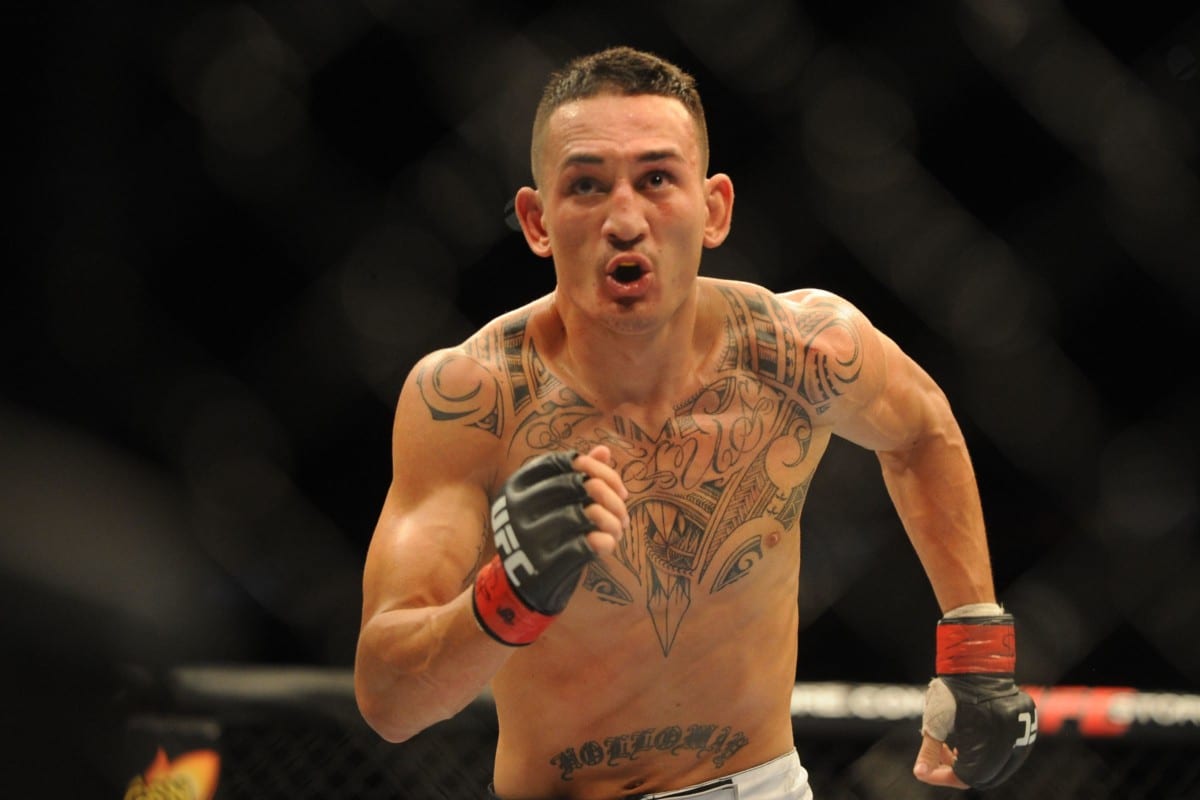 Max Holloway might not have been expecting to fight Jose Aldo — but that doesn't mean he's intimidated by the fact either.
The UFC featherweight champion, who defends his strap for the first time this Saturday night, was scheduled to face Frankie Edgar in the main event of UFC 218. As we're all aware, that fight was scrapped after Edgar suffered an orbital fracture in training, and Aldo was called upon to step up on a few weeks notice.
For Holloway, despite what would seem on face value a drastic change in the style of his foe, it's all part of the ups and downs of mixed martial arts. Indeed, at today's open workout Holloway was in a jovial mood, having fun with the fans — who in turn showed their appreciation for the new boss of 145-pounds.
And when it came onto the topic of his new opponent, Holloway simply believes it's come one, come all.
"I got 250 cupcakes coming in," Holloway said. "Who doesn't like the new flavor? I want to try a new flavor. But, hey, there's the other ones, the same ones. I'll eat them again. These guys are like cupcakes to me. They're all on the menu."
On the other hand, it's an immediate rematch for Aldo.
The former 145-pound king, who went for a decade without losing, fell to Holloway earlier this year. Some have speculated that, as challenger, there is a more aggressive Aldo waiting to be unleashed.
Holloway's happy to find out.
"Time tells all. That's the beautiful thing about the sport," Holloway said. "You can do all this, you can say all this, but when you get in there, you can't lie. You can't lie to yourself. This guy is talking about leg kicks. He's out there training with Mikey Garcia. Mikey Garcia comes and calls me out. What the hell are these guys talking about?"
"I was expecting leg kicks [in our first fight], but I was expecting him to shoot, too. All these strikers. They always tell me, 'This guy is going to strike with me.' Name one guy who fully struck with me. All these guys try to strike with me, and they end up looking for takedowns."
Comments
comments